WWE 24/7 CHAMPIONSHIP TITLE RETIRED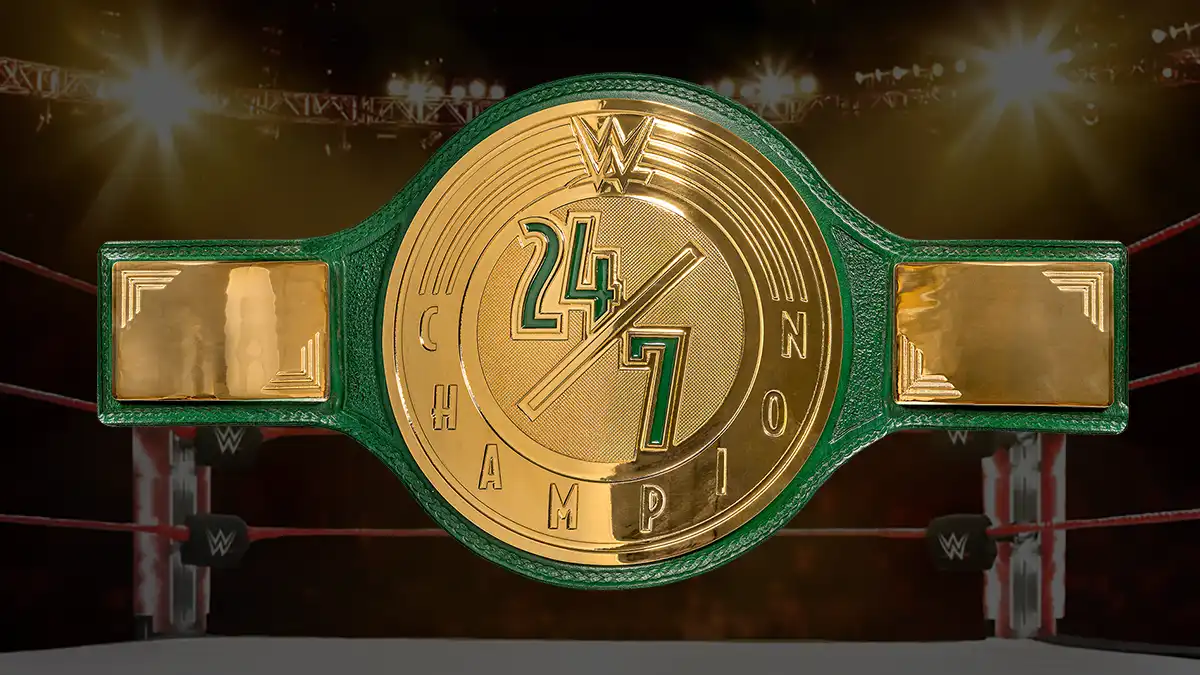 WWE's 24/7 Championship title has been retired. Multiple websites are reporting the title's retirement and it appears it's official on WWE's website. The title appears in WWE.com's championship belt archive with it listed as active from 2019 – 2022.
The WWE 24/7 Championship was created and promoted by the company beginning in 2019. The championship could be won by anyone. It didn't matter the person's gender or if they worked for WWE. The title had a special rule that it could be defended "24/7" any time, anywhere, as long as a WWE referee was present. The championship was available to all of WWE's brand divisions – RAW, SmackDown and NXT.
The title was similar to the previous WWE Hardcore Championship, which also had a 24/7 rule. This rule could be temporarily suspended by an authority figure, usually done during a scheduled title defense or non-title matches that involved the champion. Due to this rule, title changes often occurred outside of regular shows, with videos posted on the promotion's website and social media accounts.
The title was unveiled by Mick Foley on the May 20, 2019, episode of Monday Night RAW, where Titus O'Neil from RAW became the inaugural champion. The final champion was Nikki Cross, also from RAW. She had won the title on the November 7, 2022, episode of RAW and then afterwards backstage, discarded the championship in a trash can. WWE retired the title on November 9.