WWE'S KEVIN OWENS INJURED AT WWE HOUSE SHOW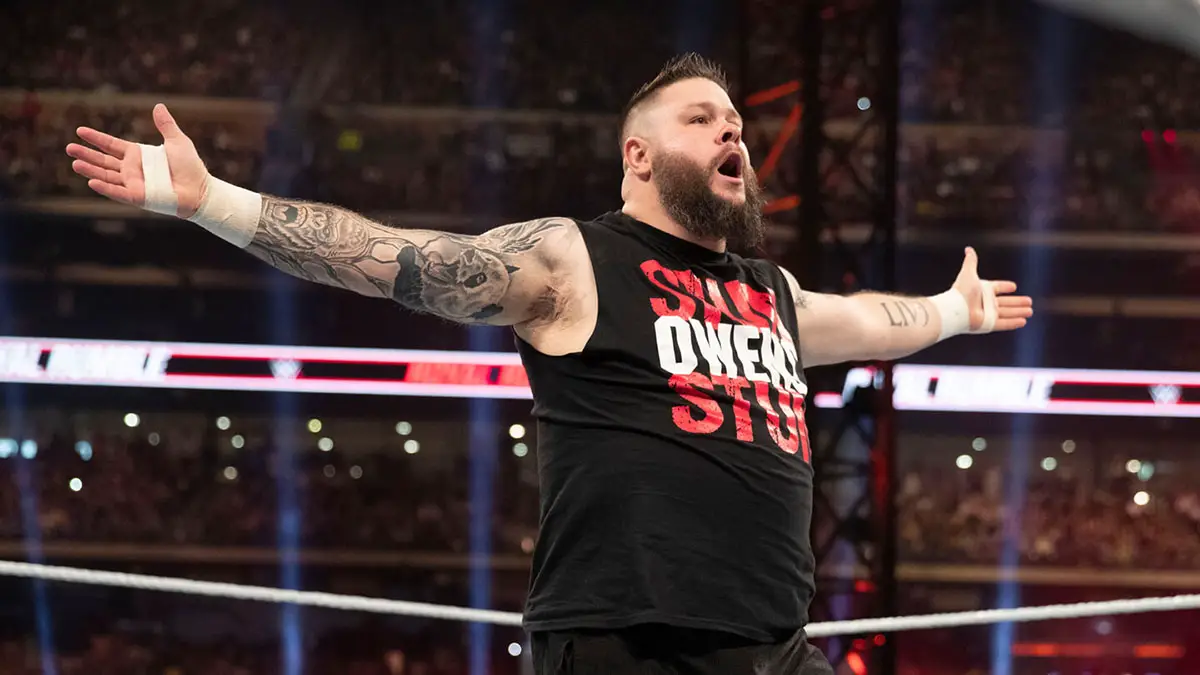 Kevin Owens was injured this past weekend at a WWE House Show in Madison, Wisconsin, during a match with Austin Theory. Owens suffered a right knee injury which has been confirmed to be a legitimate MCL sprain. Austin Theory and Kevin Owens were wrestling in the second to last match of the night on Sunday when Owens blew out his right knee after planting it during the match. Owens picked up the win following a stunner, but he needed help from the referee to get backstage.
Kevin Owens hasn't been on WWE's Monday Night RAW for the past few weeks as he didn't go to the Saudi Arabia Crown Jewel pay-per-view event.