KAI & SKY REGAIN WOMEN'S TAG TITLES AT CROWN JEWEL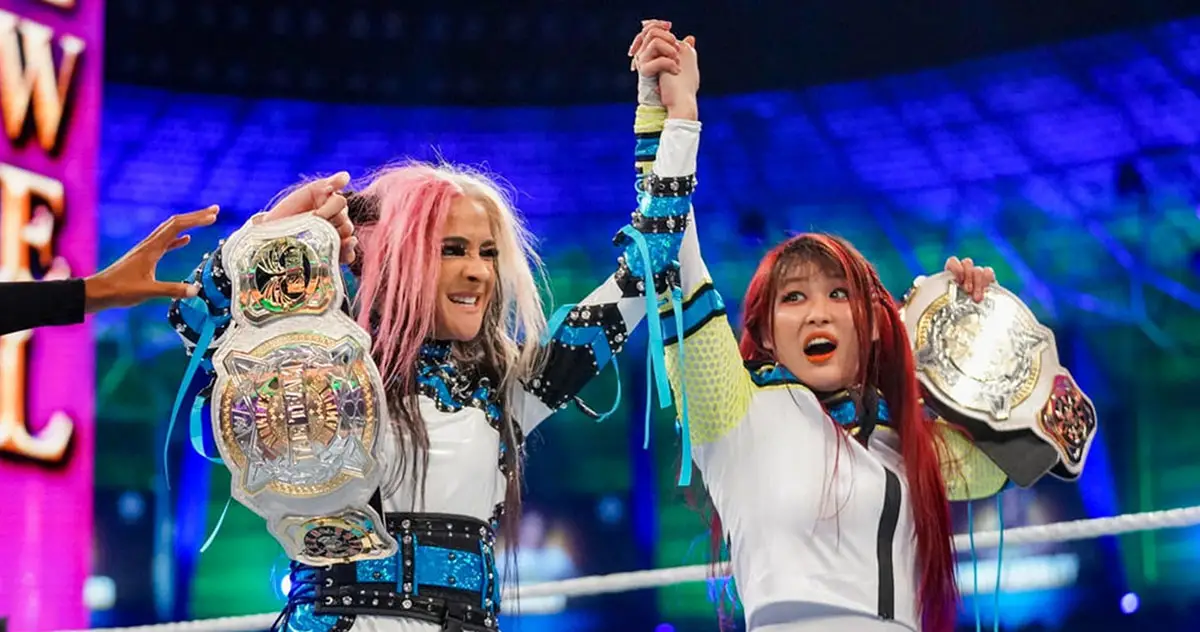 Damage CTRL (Dakota Kai and IYO SKY) are the new WWE Women's Tag Team Champions. Dakota Kai and IYO SKY defeated Asuka and Alexa Bliss at today's Crown Jewel pay-per-view event in Saudi Arabia. Earlier this week, they had lost the titles to Asuka and Bliss on Monday Night RAW.
As Asuka was on the top rope, Kai and SKY took advantage and ambushed her, sending her crashing to the mat. Bliss then took on Damage CTRL and dominated the duo. Bliss almost beat SKY with a Code Red. Asuka finally recovered and came to Bliss' aid delivering a massive superplex. She survived a brutal kick from Kai. Bliss attempted the Twisted Bliss, but SKY provided a distraction that gave Kai enough time to put her knees up and drive them into the midsection of the airborne Bliss.
As the match continued, Nikki Cross appeared out of nowhere to hit a fisherman's neckbreaker off the top rope. This allowed Dakota Kai to pin Bliss and make Damage CTRL two-time WWE Women's Tag Team Champions.