WWE EXTREME RULES 2022 RECAP & REVIEW
The 2022 Extreme Rules was the 14th annual Extreme Rules professional wrestling pay-per-view and livestreaming event produced by WWE. It was held for wrestlers from the promotion's RAW and SmackDown brands. The event took place on Saturday, October 8, 2022, at the Wells Fargo Center in Philadelphia, Pennsylvania.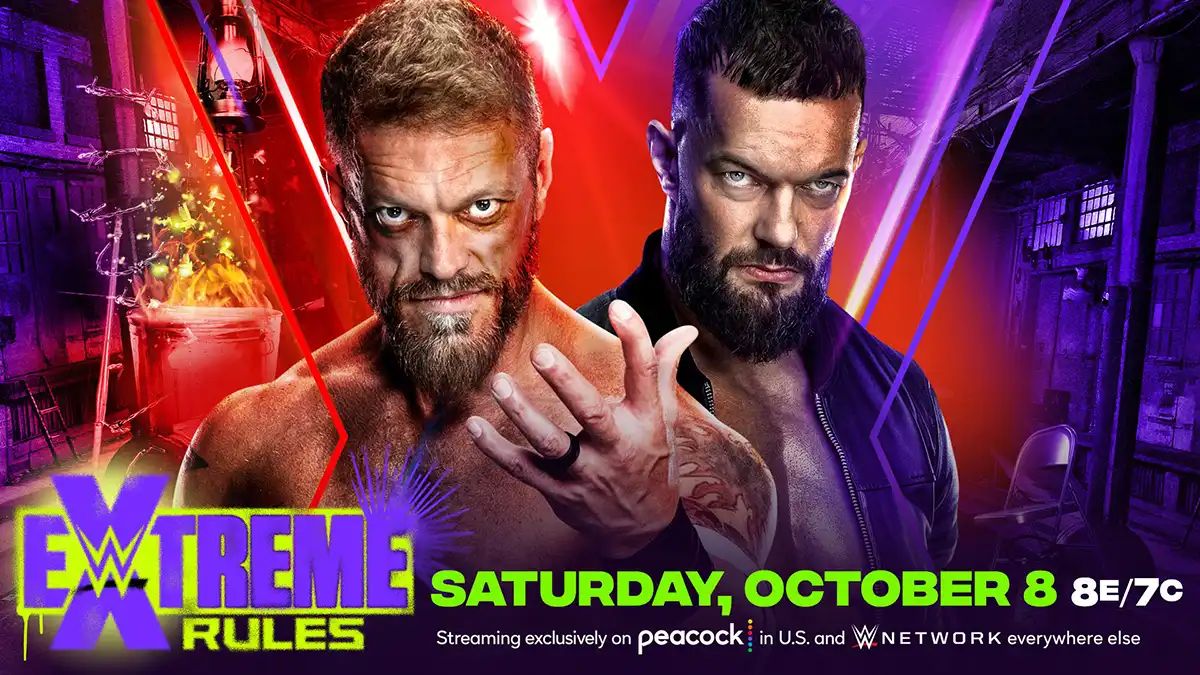 The Brawling Brutes (Sheamus, Ridge Holland, and Butch) defeated Imperium (Gunther, Ludwig Kaiser, and Giovanni Vinci). Six-man tag team Good Old Fashioned Donnybrook match
WINNER: BRAWLING BRUTES
OUR PREDICTION: BRAWLING BRUTES
RATING: 9/10
This was the match of the night. All six men went out there and killed it. The brawling between Sheamus and Gunther is always a highlight in whatever situation they're in. The other four men got a chance to show off their skills as well. This match was just pure excitement and never had a dull moment. There was a bar outside of the ring that Sheamus was thrown onto in a fun spot. Gunther was thrown through the announce table leaving Ludwig Kaiser alone in the ring. He got hit with a Brogue Kick, and then was pinned by Sheamus. This was a great match topped by a well deserved win for The Brawling Brutes.
---
Ronda Rousey defeated Liv Morgan (c). Extreme Rules match for the WWE SmackDown Women's Championship
WINNER: RONDA ROUSEY
OUR PREDICTION: LIV MORGAN
RATING: 2/10
This was the worst match of the night. After a boring match of no real extreme spots, and a lack of solid wrestling, Ronda Rousey finally got a submission hold onto Liv Morgan leading to her tapping out. It's a shame that Liv Morgan never got a special reign with the title as it felt like she was being held back due to the whole Ronda Rousey storyline. Hopefully she gets a proper title reign in the future, and hopefully it has better matches. This was a bad match.

---
Karrion Kross (with Scarlett) defeated Drew McIntyre. Strap match
WINNER: KARRION KROSS
OUR PREDICTION: KARRION KROSS
RATING: 6/10
For the great rivalry that was built up before this match, the match itself was a little underwhelming. Karrion Kross got the much needed win, but he didn't seem strong in victory because he attacked McIntyre before the match, and had help from Scarlett. The match did get a little better at the middle though, and they started whipping each other with the strap and it looked painful. Scarlett then used pepper spray on McIntyre, and then he was hit with the Krosshammer for the win.
---
Bianca Belair (c) defeated Bayley. Ladder match for the WWE Raw Women's Championship
WINNER: BIANCA BELAIR
OUR PREDICTION: BAYLEY
RATING: 7/10
This match was great although it had the wrong outcome. The best of the many spots in this match was Bianca Belair hitting a KOD on a ladder. Damage CTRL came out to help Bayley but it still was not enough, Bianca Belair won the match after hitting Bayley with a KOD. This was a really good, fast-paced match, but we were underwhelmed by the finish due to the fact that Bayley should have won the Raw Women's title. 
---
Finn Bálor defeated Edge. "I Quit" match
WINNER: FINN BALOR
OUR PREDICTION: FINN BALOR
RATING: 9/10
This match was great, but it could have been an all timer if it wasn't so long. They could have cut like 5-10 minutes of it and it would've been the perfect length, but that is the only bad thing about it. Edge took on the whole Judgment Day by himself, taking out Mysterio and Priest before putting all his focus on Finn Balor.
Eventually his wife Beth Phoenix came out to attack Rhea Ripley, and this is where things started getting crazy. Chairs were brought out and eventually Rhea Ripley took Beth Phoenix down. Damian Priest and Dominik Mysterio held Edge in place and told him to say "I quit" or Rhea Ripley would slam the chair down on Beth Phoenix's head. Edge then said he quit and Rhea Ripley hit Beth Phoenix with a chair anyways. That was a great ending. Would've been so much better if it were not for the length.
---
Matt Riddle defeated Seth "Freakin" Rollins. Fight Pit match
WINNER: MATT RIDDLE
OUR PREDICTION: MATT RIDDLE
RATING: 8/10
This was a fun main event to the show despite the fact that is had a tall task in following the Edge and Balor match that just took place beforehand. Daniel Cormier was a good special guest referee as he was unbiased and didn't take the spotlight away from the competitors. The match was a little slow in the beginning but picked up at the end after Riddle hit Rollins with a brotron off the top of the fight pit for the win. It was a great match, and it was so nice seeing Riddle get a big victory in the main event.