WWE'S BECKY LYNCH INJURY UPDATE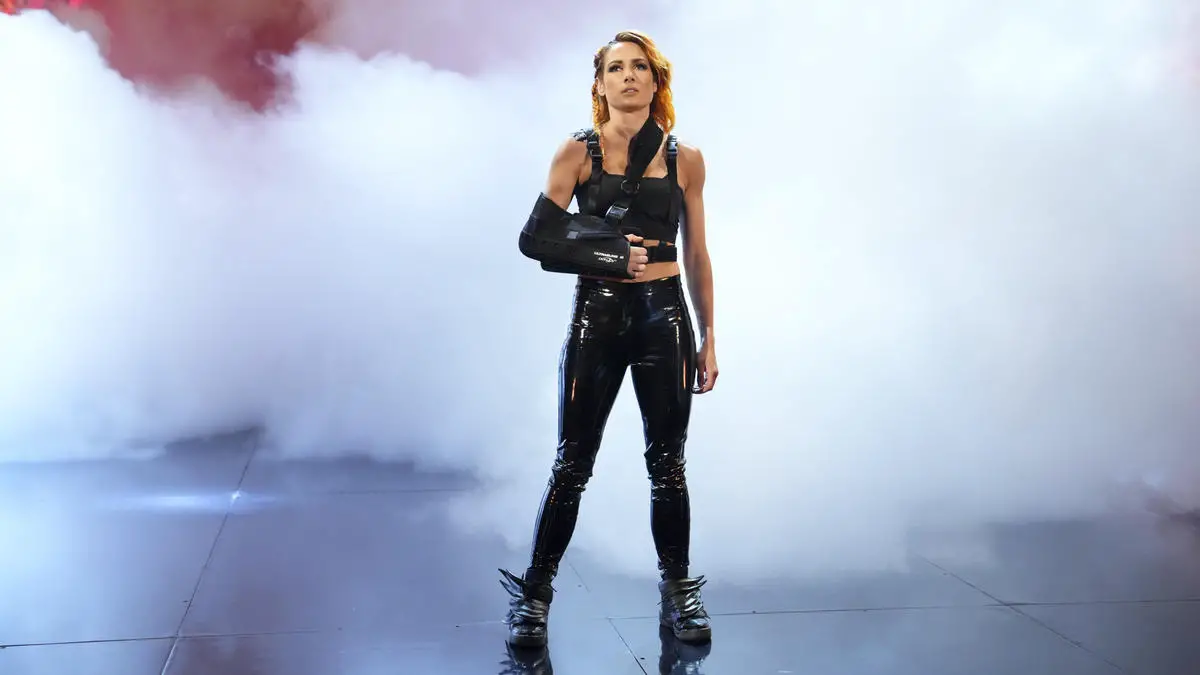 At this weekend's SummerSlam pay-per-view event, Becky Lynch suffered a separated shoulder early on into the bout. The injury apparently happened after Bianca Belair hit the Glam Slam on Lynch. Becky then rolled out of the ring to put her shoulder back into place. Lynch continued to work through the entire match in pain for 16 minutes.
On tonight's episode of Monday Night RAW, Becky Lynch opened the show and had her arm in a sling. Becky confirmed that her shoulder was separate and that she finished the match rather than giving up on herself and the fans. This promo confirmed Lynch's face turn she alluded to at SummerSlam, with Bianca Belair coming down to the ring and offered her a hug. Bayley was then shown backstage assaulting Big Time Becks.