WWE'S CODY RHODES' GRUESOME INJURY UPDATE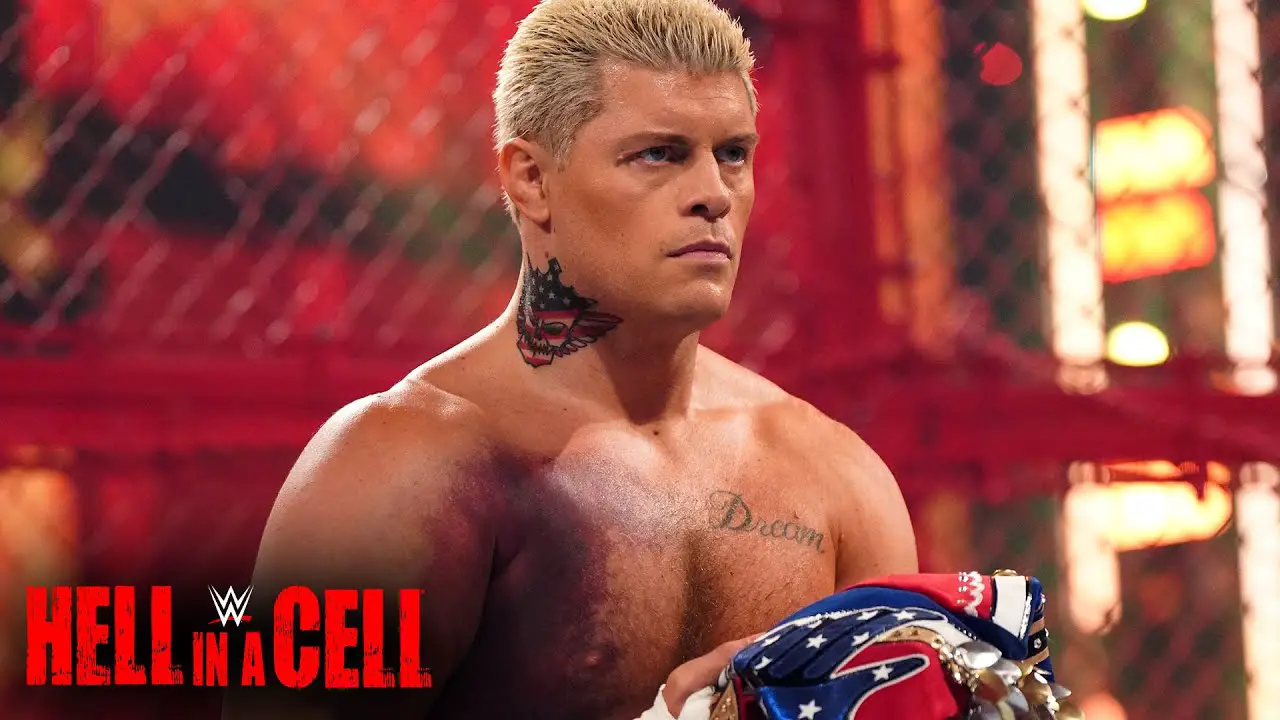 Cody Rhodes proved himself a legend this weekend at Hell In A Cell. Despite tearing his pectoral muscle earlier in the day during a weight-lifting session, Rhodes still showed up at HIAC and defeated Seth "Freakin" Rollins in the steel cage. WWE announced Rhodes had his right pectoral tendon "completely torn off the bone while weight training," at the kickoff show, but nothing could prepare fans for the sight of his injury. Rhodes revealed that he was adamant he would still compete inside the steel cage and after he beat Rollins, he received a standing ovation by fans.
The following night on RAW, Rhodes showed up to give an update on his WWE future. According to Rhodes, that if some miracle were to occur, he would want to return to capture the Money in the Bank briefcase and go on to become the Undisputed WWE Universal Champion. Rhodes was then attacked again by Seth Rollins who hit a curb stomp onto Rhodes' injured shoulder. Rollins followed that up by hitting him with a sledgehammer.
Reports today have said that Cody Rhodes will be undergoing surgery to repair the pectoral tendon on Thursday. No word yet on how long the American Nightmare will be out of action.