HELL IN A CELL 2022 RECAP & REVIEW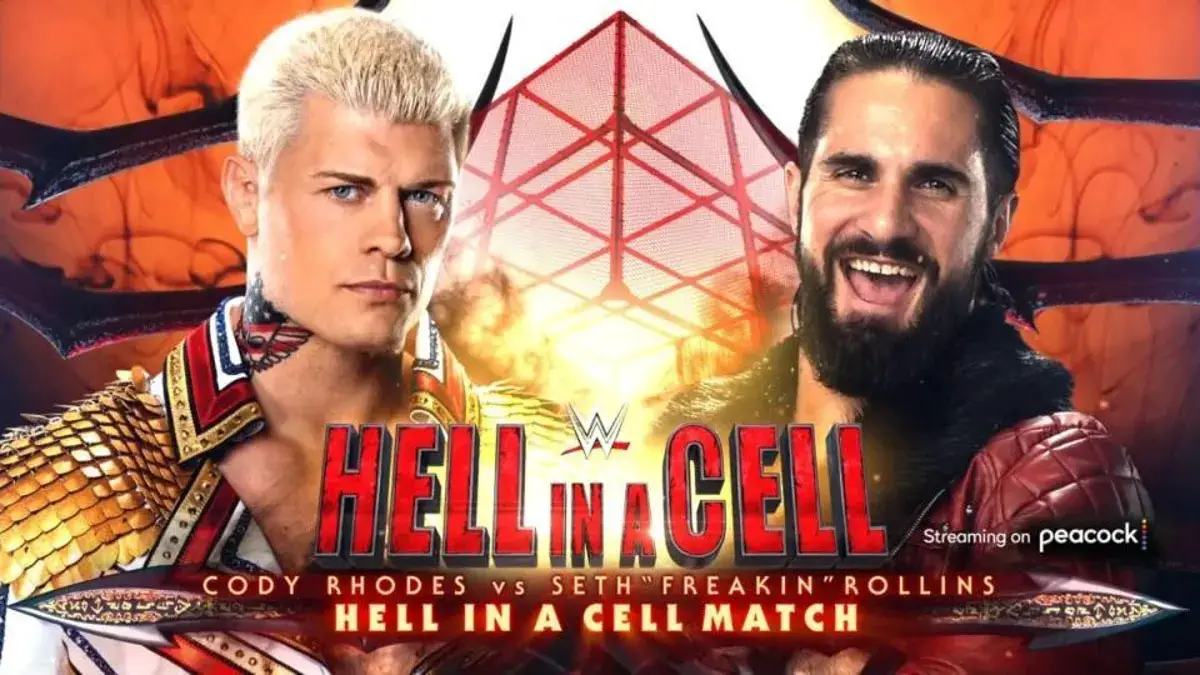 HELL IN A CELL 2022 MATCH CARD
Bianca Belair (c) defeated Asuka and Becky Lynch. Triple threat match for the WWE Raw Women's Championship
OUR PREDICTION: BIANCA BELAIR
WINNER: BIANCA BELAIR
OUR RATING: 9/10
This was our favourite women's match of the year so far. These three went out there and absolutely killed it. There was a dynamic in this match of Asuka and Bianca Belair hitting all these big moves on each other just for Becky Lynch to run in and try to steal the pin for herself. This was good storytelling as later in the match Bianca Belair did the same thing to retain her championship. We all know that Becky and Asuka have in-ring chemistry so adding Bianca Belair to the mix only made it better. Asuka was the star in this match though, as she had the hardest strikes throughout the match including a bit where she was just hitting Becky Lynch with hard strikes for around 30 seconds straight.
---
Bobby Lashley defeated Omos and MVP. 2-on-1 Handicap match
OUR PREDICTION: OMOS AND MVP
WINNER: BOBBY LASHLEY
OUR RATING: 6/10
This match was obviously nothing special but still better than we expected. Omos and Lashley brawled outside the ring and Omos put Lashley through the barricade which was awesome. MVP played mind games with Lashley only attacking him when he was down on the ground. Cedric Alexander ran out to attack Omos as well which caused a distraction letting Lashley get the win.
---
Kevin Owens defeated Ezekiel. Singles match
OUR PREDICTION: KEVIN OWENS
WINNER: KEVIN OWENS
OUR RATING: 6/10
This was a good match and it had an entertaining storyline heading into it. The crowd loved it. Sometimes we forget how good Ezekiel can be in the ring as him and Kevin Owens had some good action in there. But there was no chance Ezekiel was going to win. The only problem with this match is that it felt repetitive. The same moves happened over and over again and this rivalry really needs something different. Maybe there should have been a run in from The Alpha Academy or somethin? But either way the match was still fine and the crowd was hot for it. Owens got the well deserved win after hitting a stunner.
---
The Judgment Day (Edge, Damian Priest, and Rhea Ripley) defeated AJ Styles, Finn Bálor, and Liv Morgan. Six-person mixed tag team match
OUR PREDICTION: JUDGEMENT DAY
WINNER: JUDGEMENT DAY
OUR RATING: 7/10
This was a good match at the beginning, but kind of fell apart by the end. The first half of the match saw people diving on top of each other and hitting daring spots, while showing off the hard work of all 6 people in the match. The second half was a mess because AJ Styles busted himself open so he sat out the rest of the match leaving everyone else to wrestle on the spot leading to a few messy moments. The highlight of this match was the ending though with Rhea Ripley distracting Finn Balor causing him to walk right into a spear by Edge. This got The Judgement Day the win.
---
Madcap Moss defeated Happy Corbin. No Holds Barred match
OUR PREDICTION: MADCAP MOSS
WINNER: MADCAP MOSS
OUR RATING: 7/10
In what was surprisingly a really entertaining match, Madcap Moss and Happy Corbin put on a match that had good storytelling based on the rivalry heading. It made Moss look great and had Corbin get beat up, so it was everything we wanted to see. The match was just two big dudes hitting each other all over the ringside area and had spots like Corbin throwing Moss into the screen which caused it to glitch out. The match was a bit slow at points but nothing was ever too bad. The ending was once again the highlight though as Moss hit Corbin in the neck with a chair, just like Corbin did to him a few weeks ago to end their storyline. A good match that was in a perfect spot on the card.
---
Theory (c) defeated Mustafa Ali. Singles match for the WWE United States Championship
OUR PREDICTION: THEORY
WINNER: THEORY
OUR RATING: 7/10
This was destined to be a good match, but we all knew that. The problem though was that it felt rushed. They weren't given that much time to work their craft, and this match would have benefited from being an extra 5 minutes. But with the time these two did have, they worked really hard to make the crowd care. The match combined Ali's speed with Theory's strength and they had a match that you couldn't keep your eyes off of. Theory deserved this win as it made him a true heel by beating Mustafa Ali in his hometown.
---
Cody Rhodes defeated Seth "Freakin" Rollins. Hell in a Cell match
OUR PREDICTION: CODY RHODES
WINNER: CODY RHODES
OUR RATING: 9/10
This was the best match of the night. Cody's injury seemed like it was going to make the match worse, but it made it better. Seth Rollins targeting the injury and wearing Dusty Rhodes' attire was perfect. The Bullrope segment was also great, and you could see the emotion on Cody's face when he won the match. There were tables, kendo sticks, and chairs as well as lots of violence to satisfy any hardcore wrestling fan. Our only problem was Cody beating Seth three times in a row, which seems a bit extreme. The match was still great though and a worthy main event.