SCARY MOMENT AT WWE LIVE AS ROPES SNAP DURING MATCH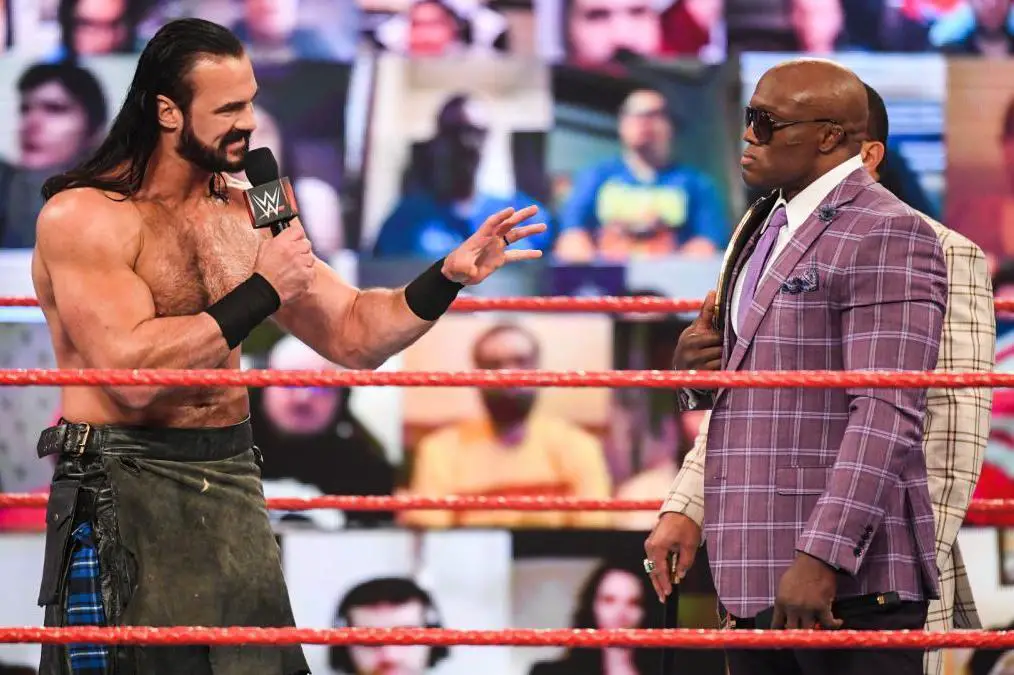 At a WWE Live event in Newcastle London England, Drew McIntyre and Bobby Lashley experienced a terrifying moment when the ring's ropes snapped. The event was a house show on WWE's UK tour and if you watch the video, it shows Bobby Lashley in the middle of a whip which leads to him falling out of view and out of the ring.
According to fans in attendance, however, Bobby Lashley was not injured and the match continued when it was safe. There is another WWE event in the UK tomorrow in London at The O2 arena with many top stars scheduled to appear. WWE Backlash is just a little over a week away – it airs live on Sunday May 8th.
Stay tuned for more updates on this story.