VINCE MCMAHON IS STEPPING AWAY FROM WWE CEO ROLE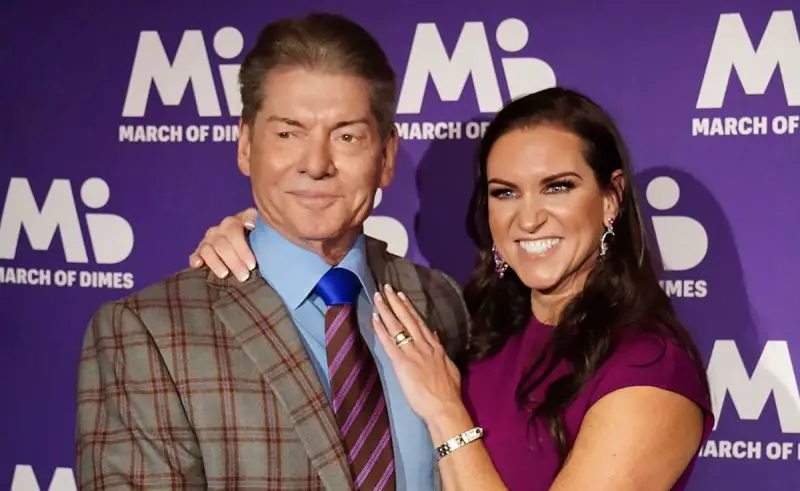 Vince McMahon is stepping away from his duties as WWE's CEO and Chairman with the investigation into allegations of misconduct against him. As a result, McMahon's daughter, Stephanie has been appointed WWE's interim CEO and interim Chairwoman. WWE and the company's Board of Directors announced the news earlier today. The company issued the following statement:
"WWE and its Board of Directors take all allegations of misconduct very seriously," the statement said. "The Independent Directors of the Board engaged independent legal counsel to assist them with an independent review. In addition, the Special Committee and WWE will work with an independent third-party to conduct a comprehensive review of the company's compliance program, HR function and overall culture."
The Wall Street Journal broke the story yesterday that Vince McMahon allegedly agreed to pay a former employee, a paralegal, $3 million over 5 years after the two engaged in an affair. She alleges that McMahon paid her $1 million in advance and the rest of the money would be paid over five years.
Stephanie McMahon also took to social media to announce her interim role with the WWE:
Despite today's announcement, it doesn't look like Vince McMahon will be absent entirely from WWE. He showed up on tonight's episode of SmackDown. McMahon addressed the crowd:
"I'm here to simply remind you of the four words we just saw, in what we call the WWE signature," Vince said. "Those four words are then, now, forever, and the most important word is together. Welcome to Smackdown."