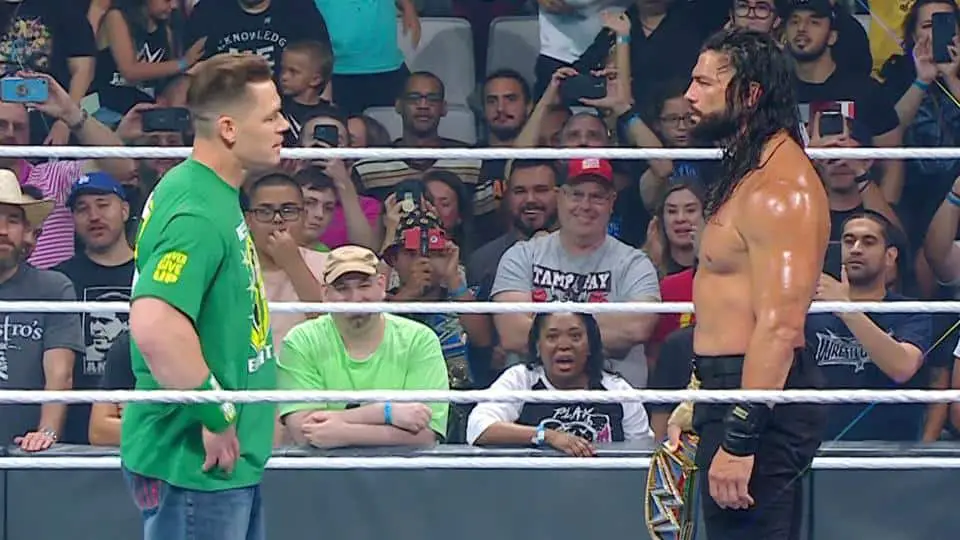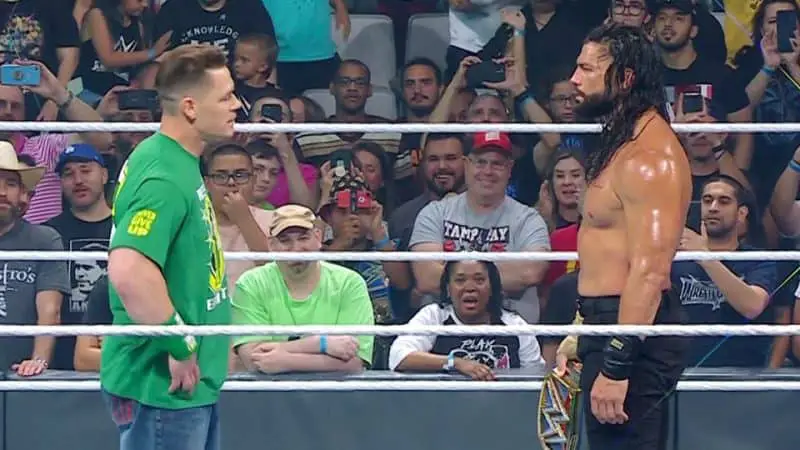 John Cena returned to WWE at tonight's Money in the Bank pay-per-view event. Following the Universal Championship match where Roman Reigns defeated Edge (with the help of Seth Rollins), Reigns took the mic and was about to address the audience when Cena's entrance music interrupted him.
John Cena's entrance stole the show as he ran into the ring to confront Roman Reigns. Cena said nothing but gave Reigns his 'You Can't See Me' hand gesture. The event cut to black and fans at home were left wondering what would happen next.
As per WWE.com's announcement, John Cena will return tomorrow night on Monday Night RAW to explain why he has chosen to return to WWE. Below is a clip where John Cena addresses the crowd at Dickies Arena following the show.