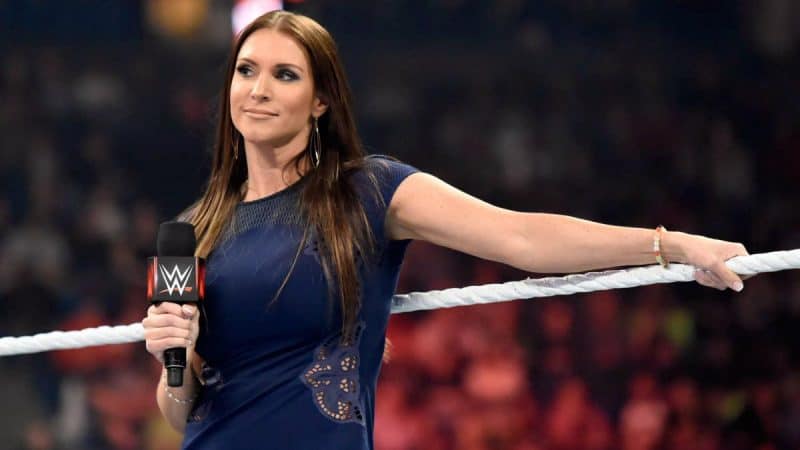 WWE's Live Shows Return With Fans This Week
Fans will be returning to WWE live shows starting this Friday on SmackDown. In an article on Variety.com, Stephanie McMahon, WWE's chief brand officer, revealed that both SmackDown and RAW will have new sets as fans return for the first time to the weekly WWE tapings since March 2020.
"In the ThunderDome, we were able to experiment with different types of technology," she said. "And we needed to over-deliver for our partners and our fans watching at home. But now we have the ability to apply all of those learnings to the live event experience with our fans. So from a production and storytelling standpoint, it will look and feel different."
The new WWE sets will utilize more digital and augmented reality integrations. WWE Superstars' entrances will be more dynamic and awe-inspiring thanks to a higher-resolution set.
"We're going to have a new set design, a new presentation of our talents, different locations, and arena setups," McMahon continued. "We're going to be utilizing augmented reality in a way that we never have before. We experimented with it a lot during ThunderDome, but it is now going to be incorporated into our talent entrances. There's also going to be animated graphics. It's going to be so exciting and so different than anything we've done before."
During the COVID-19 pandemic, WWE continued to air its weekly programming and in August 2020, the company launched the WWE ThunderDome. The WWE ThunderDome allowed fans to attend professional wrestling events virtually by using a videoconferencing crowd system and arena staging. Fans were able to sign up days before an event, log in and join at a specific time to be seen on a screen at the wrestling event in real time for free.
Friday Night SmackDown will air live from the Toyota Center in Houston, Texas.