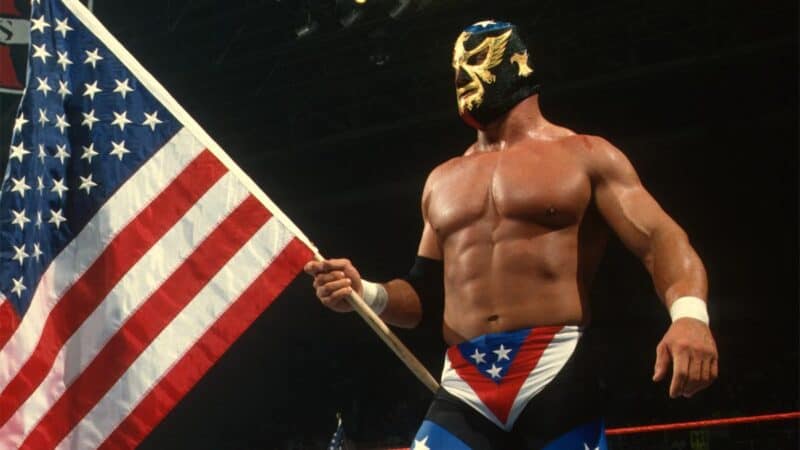 Former college football player and professional wrestler Del Wilkes passed away today at the age of 59. Wilkes, who is best known as his ring name, The Patriot, died of a massive heart attack.
Wilkes was heavily recruited as an offensive lineman at Columbia's Irmo High School and was the University of South Carolina's (USC) most decorated player in 1984 when the Gamecocks finished 10-2. He began his wrestling career in 1988 after a failed attempt in the National Football League (NFL). Wilkes enrolled in a wrestling school near his home run by The Fabulous Moolah and started out in the American Wrestling Association.
Over the course of his nine-year career, Wilkes wrestled for the American Wrestling Association, Global Wrestling Federation, All Japan Pro Wrestling, World Championship Wrestling, and the World Wrestling Federation (now WWE).
RIP.