Hell in a Cell is an upcoming professional wrestling pay-per-view and WWE Network event produced by WWE for its RAW and SmackDown brands. It will take place on June 20, 2021, and will be broadcast from the WWE ThunderDome, hosted at the Yuengling Center in Tampa, Florida—it will be WWE's final pay-per-view to be broadcast from the ThunderDome. This will be the first time Hell in a Cell is held in June as it's usually held in October. The event starts at 7 PM/4PM EST and will air on the Peacock Network in the USA and will air on the WWE Network internationally.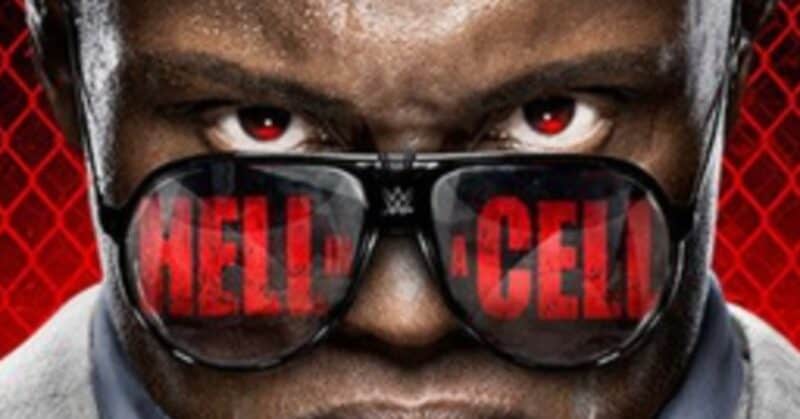 Bobby Lashley (c) (with MVP) vs. Drew McIntyre. Last Chance Hell in a Cell match for the WWE Championship
Bobby Lashley should win this match. Drew McIntyre needs to be out of the title scene for a while after this match or the fans will turn on him. This will most likely main event the show and Bobby Lashley should move on to someone like Jeff Hardy or Kofi Kingston after this.
OUR PREDICTION: BOBBY LASHLEY WINS
---
Rhea Ripley (c) vs. Charlotte Flair. Singles match for the WWE Raw Women's Championship
Rhea Ripley hasn't been doing a very good job as champion. It's not her fault – it's just due to the stuff she's been given to work with. Rhea Ripley should win here and have a small feud with Nikki Cross before moving onto someone like Becky Lynch. Charlotte Flair doesn't need the title right now. This will also be Rhea Ripley getting her revenge on Charlotte because of last year when she lost the NXT Women's Championship.
OUR PREDICTION: RHEA RIPLEY WINS
---
Bianca Belair (c) vs. Bayley. Hell in a Cell match for the WWE SmackDown Women's Championship
Bianca Belair has been doing a great job as champion so far and this could be match of the night if done right. We do think that Bayley might win the title though. We can see Bayley winning the title to make a triple threat match at SummerSlam between Sasha Banks, Bianca Belair and Bayley. So, a bold prediction we're going to make is Bayley winning at the pay-per-view.
OUR PREDICTION: BAYLEY WINS
---
Alexa Bliss vs. Shayna Baszler. Singles match
Sadly, Alexa Bliss is going to win. Most people are sick of this storyline and Shayna Baszler should win but it won't happen. Just have Alexa Bliss go back to her old gimmick and make her go back with Nikki Cross. We need tag teams.
OUR PREDICTION: ALEXA BLISS WINS
---
Kevin Owens vs. Sami Zayn. Singles match
Kevin Owens is going to win. this could have been a great Hell in a Cell match but unfortunately it's just a singles match. This match could steal the show as these two have done it many times before. Sami Zayn won't win but this rivalry could continue.
OUR PREDICTION: KEVIN OWENS WINS
---
Cesaro vs. Seth Rollins. Singles match
Seth Rollins is going to win. We think that WWE is giving up on the Cesaro push after this match. One more match will most likely happen during this rivalry at Money in the Bank next month. This should be another good match like their WrestleMania one.
OUR PREDICTION: SETH ROLLINS WINS