WWE BACKLASH 2023 PAY-PER-VIEW RECAP & REVIEW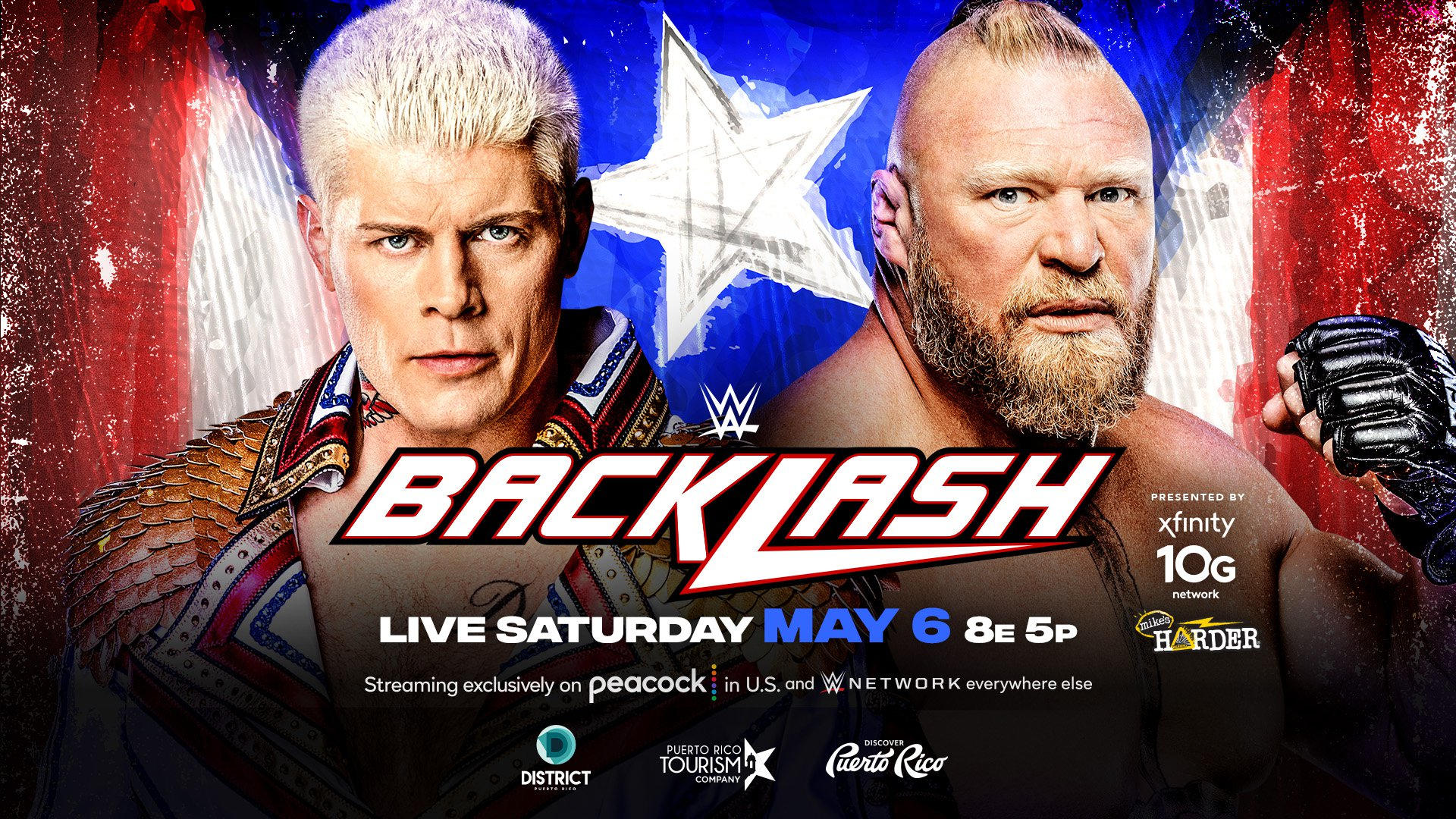 WWE BACKLASH 2023 MATCH CARD
Bianca Belair (c) defeated Iyo Sky. Singles match for the WWE Raw Women's Championship
OUR PREDICTION: BIANCA BELAIR
WINNER: BIANCA BELAIR
RATING: 8/10
What a fun opener. We knew that these two would absolutely kill it on a pay-per-view stage, and that's exactly what they did. The crowd was so excited for IYO SKY, it was crazy. For a second, it made us believe that she was going to become the new champion. There was a really impressive spot where Bianca Belair was holding IYO SKY up with one arm, but then Bianca accidentally dropped her on her face which was the only real botch of the match. Damage CTRL came out to help IYO SKY win the match but accidentally cost her the match as IYO SKY got hit with the KOD for the loss. This win made Bianca Belair the longest reigning RAW Women's Champion. Great match to kick off the show, but IYO SKY should have won.
---
Seth "Freakin" Rollins defeated Omos (with MVP). Singles match
OUR PREDICTION: SETH ROLLINS
WINNER: SETH ROLLINS
RATING: 6/10
These two went out there and did the best they could for an Omos match. It was obviously the weakest of the night, but it was still a good time. It was definitely the best match of Omos' career which was cool to see. There was a cool spot where Seth Rollins went for the stomp but Omos stopped it by using the strength in his neck. The match ended after Seth Rollins hit a stomp on Omos from the top rope which was really awesome. The right man won, and Omos didn't look too weak so this is a win-win situation. Fun match.
---
Austin Theory (c) defeated Bobby Lashley and Bronson Reed. Triple threat match for the WWE United States Championship
OUR PREDICTION: AUSTIN THEORY
WINNER: AUSTIN THEORY
RATING: 7/10
This was the shortest match of the night, yet somehow one of the best. Seeing these three guys go out there and just do what they do best was great. Bronson Reed got a lot of time to shine, jumping off the ropes onto the outside on Bobby Lashley, and getting to hit an impressive moonsault as well. The match ended after Bobby Lashley hit Bronson Reed with a spear, but then Austin Theory stole the pin for the victory. This was great as it displayed Austin Theory's character perfectly. Only complaint is that the match should have been longer. 
---
Rhea Ripley (c) defeated Zelina Vega. Singles match for the WWE SmackDown Women's Championship
OUR PREDICTION: RHEA RIPLEY
WINNER: RHEA RIPLEY
RATING: 7/10
What a magical moment this was. The second Zelina Vega came out to the ring you could tell how special this moment was to her. The crowd loved her, and her family was in the front row as well. When the match began though, Rhea Ripley dominated throughout. Zelina Vega got a few moments to shine, and those were the best parts of the match, but Rhea Ripley destroyed her within minutes. A good match for the time they got, but it also should have been longer. 
---
Bad Bunny defeated Damian Priest. San Juan Street Fight
OUR PREDICTION: BAD BUNNY
WINNER: BAD BUNNY
RATING: 9/10
This was the best match of the night. Bad Bunny is probably the best celebrity wrestler ever, and Damian Priest deserves all the praise in the world for this performance. Bad Bunny was using weapons the whole time while the two fought within the crowd. Eventually, Rey Mysterio and the rest if the LWO came out to help Bad Bunny fight off the whole Judgment Day, but Carlito and Savio Vega also made appearances to help Bad Bunny as well. The match ended with a Bunny Destroyer for the win. This match was amazing and definitely should've been the main event. Damian Priest deserves a push after this match. 
---
The Bloodline (Solo Sikoa, Jey Uso, and Jimmy Uso) defeated Matt Riddle, Kevin Owens, and Sami Zayn. Six-man tag team match
OUR PREDICTION: MATT RIDDLE, KEVIN OWENS AND SAMI ZAYN
WINNER: THE BLOODLINE
RATING: 6/10
This was a weird match. It was really good, but it was really hard to care. The first half of the match was pretty boring, especially since it's really hard to care about this storyline after WrestleMania. The second half really picked up though. Jimmy Uso accidentally hit Jey Uso with a Superkick leading to confrontation between everyone in The Bloodline. The lead conflict was between Solo Sikoa and Jey Uso though, as they kept forcefully tagging themselves into the match. Solo Sikoa eventually won the match for his team as he hit Riddle with the Samoan Spike. Kevin and Sami didn't get too much to do in this match, but now it'll be interesting to see what they do on Raw. The match was fine, but nothing worth watching again.
---
Cody Rhodes defeated Brock Lesnar. Singles match
OUR PREDICTION: BROCK LESNAR
WINNER: CODY RHODES
RATING: 8/10
What a match! Our only complaint was the ending. Cody looked weak, but we're most likely getting a rematch so it does make sense. Brock Lesnar got busted open in the beginning of the match leaving both men with blood all over them. The match ended when Brock Lesnar went for a Kimura lock on Cody Rhodes but then Cody Rhodes turned it into a pinfall for the victory. It was well done, but didn't make Cody Rhodes look strong. Guess we'll see where this story ends up, but for now this match was actually really good.
---