WWE'S WRESTLEMANIA 39 NIGHT 2 RECAP & REVIEW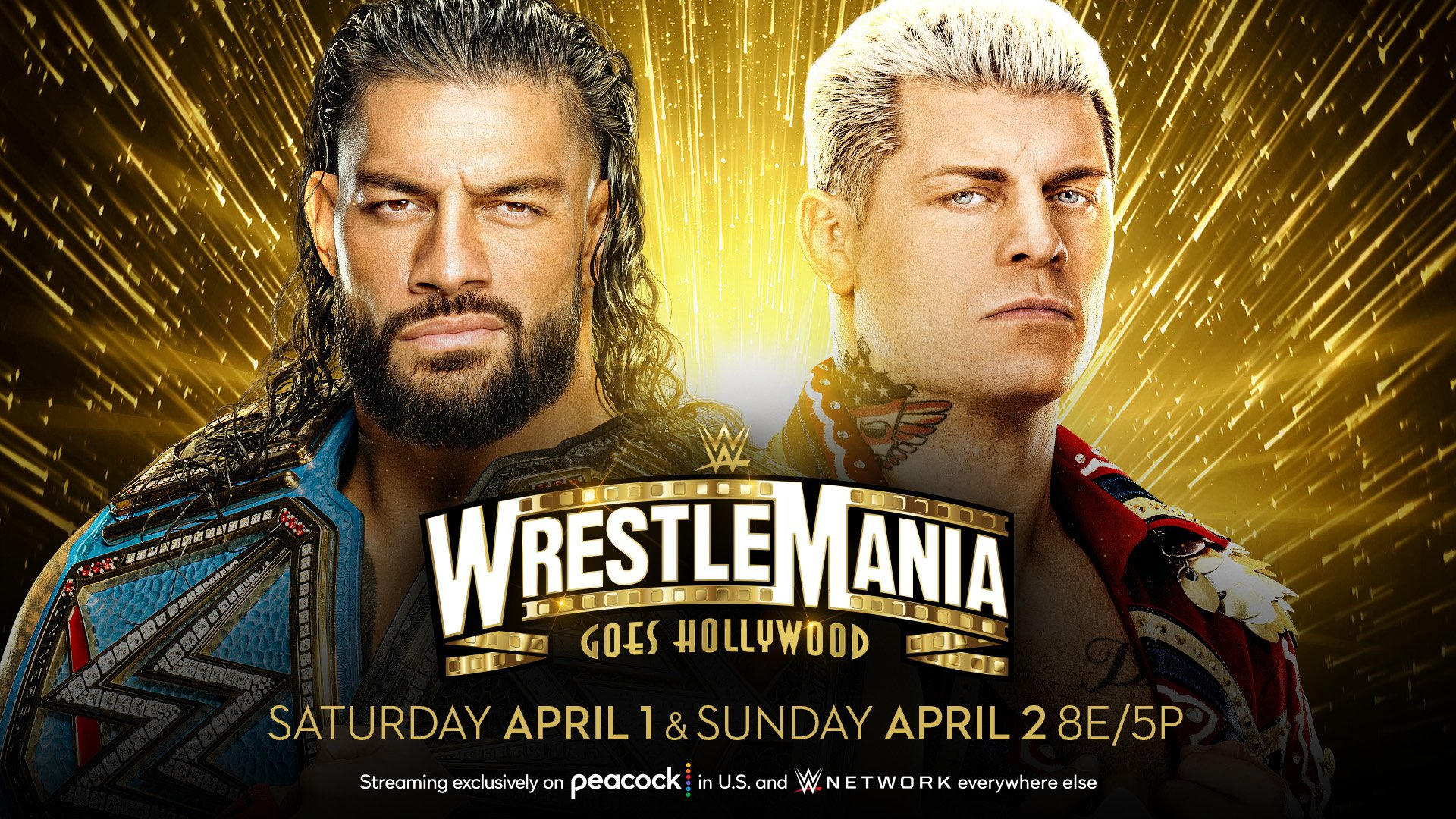 WrestleMania 39 Night 2 Match Card
Brock Lesnar defeated Omos (with MVP). Singles match
WINNER: BROCK LESNAR
OUR PREDICTION: BROCK LESNAR
RATING: 2/10
What a disappointing match. Somehow it was worse than we were all anticipating. The whole match was just Omos dominating Brock Lesnar throughout the duration. Eventually, Brock Lesnar hit Omos with an F5 and that was it. Not much to say here other than the fact that it sucked. Hopefully Brock and Omos have more important plans in their futures. What a weak way to start WrestleMania Night 2.
---
Ronda Rousey and Shayna Baszler defeated Liv Morgan and Raquel Rodriguez, Natalya and Shotzi, and Chelsea Green and Sonya Deville. Women's WrestleMania Showcase fatal four-way tag team match
WINNER: RONDA ROUSEY & SHAYNA BASZLER
OUR PREDICTION: RONDA ROUSEY & SHAYNA BASZLER
RATING: 4/10
What an odd match. It wasn't too bad, but it was far from good. It was way too short, and the winners Ronda and Shayna did absolutely nothing throughout the match up until the end. At least Liv Morgan and Raquel Rodriguez got a good showing. The match was short at least, and it's a good thing that all of these women got onto the WrestleMania card. Rousey and Baszler won after Rousey submitted Shotzi with the armbar.
---
Gunther (c) defeated Sheamus and Drew McIntyre. Triple threat match for the WWE Intercontinental Championship
WINNER: GUNTHER
OUR PREDICTION: GUNTER
RATING: 9/10
In the first good match of night two, these three went out there and tore the house down. There were times were you could see any of the three winning the match, and at one point it finally looked like it was Sheamus's time. He hit Drew McIntyre with the Brouge Kick and both men were down, but then all of the sudden, from the top rope comes Gunther. He lands on top of both men and then hits McIntyre with the powerbomb to retain the title. An awesome match, and probably the best of the show. 
---
Bianca Belair (c) defeated Asuka. Singles match for the WWE Raw Women's Championship
WINNER: BIANCA BELAIR
OUR PREDICTION: ASUKA
RATING: 6/10
It's the worst feeling when a match that you're really excited about is underwhelming. This was a good match, but with the caliber of the two women in the match, you would think it should be an all-timer. Asuka should've won here too. Bianca Belair is great, but Asuka has reinvented herself lately and her character desperately needs a title. Asuka was looking to use the mist on Belair, but Belair dodged it. After this dodge, Belair won the match with the KOD which was an unfortunate ending to an underwhelming match. At least Asuka still looked strong, and hopefully, these two have a rematch.
---
Edge defeated "The Demon" Finn Bálor. Hell in a Cell match
WINNER: EDGE
OUR PREDICTION: "THE DEMON" FINN BALOR
RATING: 6/10
This was a good match, but also underwhelming. This time it can't be blamed on the performers at all. This was because around halfway through the match Finn Balor got busted open on the top of his head by a ladder. This obviously rocked him as the referees came out to help him out before letting him compete again. The best spot of the match was the end when Balor climbed to the wall of the cage and attempted an elevated Coup de Grâce, but Edge moved out of the way and Bálor crashed through the table. Edge then hit Balor with a spear for the win. Good match but it should have been better. 
---
Roman Reigns (c) (with Paul Heyman and Solo Sikoa) defeated Cody Rhodes. Singles match for the Undisputed WWE Universal Championship
WINNER: ROMAN REIGNS
OUR PREDICTION: CODY RHODES
RATING: 9/10
What a match. It was amazing. That ending was garbage though. Cody and Roman went out there and put on a match that felt like the most important wrestling match of all time. After Cody had the upper hand in the early moments of the match Roman gained control and stayed that way throughout most of the match. Solo Sikoa got kicked out halfway through due to being caught helping Roman Reigns. Cody Rhodes then proceeded to hit Roman with the Cross Rhodes three times, and when it seemed like he was about to win, the ref was distracted by Paul Heyman on the apron allowing Solo Sikoa to attacked Cody from behind. Roman then proceed to spear Cody Rhodes for the win. This match had us all on the edge of our seats, yet it had the wrong winner. No matter how amazing it was, it still wasn't perfect. 
---