WWE HELL IN A CELL 2022 MATCH PREDICTIONS
The 2022 Hell in a Cell is the upcoming 14th annual Hell in a Cell professional wrestling live event produced by WWE. The event airs on pay-per-view (PPV) worldwide and will be available to livestream through Peacock in the United States and the WWE Network internationally. It will take place on June 5, 2022, at the Allstate Arena in the Chicago suburb of Rosemont, Illinois.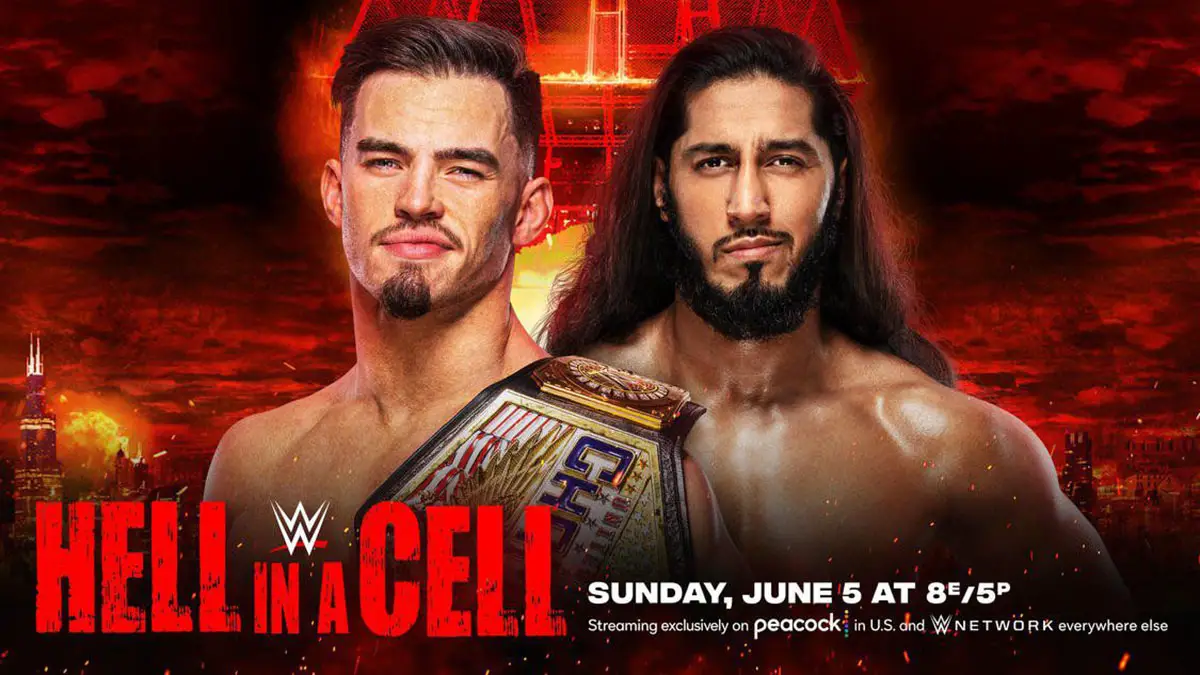 HELL IN A CELL 2022 MATCH CARD
Cody Rhodes vs. Seth "Freakin" Rollins. Hell in a Cell match
This the only Hell in a Cell match on the card so it will be the main event of the pay-per-view event. There are two ways this match could go. Cody Rhodes winning the match and Seth Rollins looking like an idiot. Or, Seth Rollins winning with the help of someone else. There is no way that they are going to make Seth Rollins look bad as he is one of their top stars. The match will be good but Cody can't win again. But knowing WWE they're going to make the poor decision of having Cody Rhodes win the match while they figure out what's next for both men after the match. Still, it should be a great match and this is a great way to end the rivalry.
OUR PREDICTION: CODY RHODES
---
Bianca Belair (c) vs. Asuka vs. Becky Lynch. Triple threat match for the WWE Raw Women's Championship
This should have been a Hell in a Cell match but sadly, it isn't. This match is the easiest to predict as the original plan was for Bianca Belair to face Naomi. But it was scrapped due to Naomi and Sasha Banks walking out on the company a few weeks back. There was no way that Bianca Belair was going to lose that match. So, there is no way that she will lose this one. Becky Lynch and Asuka are in a rivalry right now so they will most likely focus on beating up each other and Bianca Belair will capitalize. Bianca Belair will win most likely by pinning Becky Lynch.
OUR PREDICTION: BIANCA BELAIR
---
Bobby Lashley vs. Omos and MVP. 2-on-1 Handicap match
This is another match of this rivalry that should have ended last month. Or, maybe this should have been a Hell in a Cell match? But either way Bobby Lashley isn't winning. Omos has been losing too much in this feud, and it is time for him to win to finish it off. MVP and Omos will eventually overpower Bobby Lashley and it will lead to the demise of Lashley in the end of the match. Hopefully Omos focuses on something new after this match and Bobby Lashley should start something new as well.
OUR PREDICTION: OMOS AND MVP
---
Ezekiel vs. Kevin Owens. Singles match
This has been the most entertaining storyline on RAW for weeks now but Kevin Owens can't take this loss. We get that Ezekiel deserves a win as well but Kevin Owens is coming off a loss to Steve Austin at WrestleMania. This rivalry will most likely continue anyways and we will see Ezekiel get his win back at Money in the Bank or just on Monday Night Raw. There isn't much to say here other than that Kevin Owens will most likely win here.
OUR PREDICTION: KEVIN OWENS
---
Theory (c) vs. Mustafa Ali. Singles match for the WWE United States Championship
It's nice to see the United States Championship on a pay-per-view event card. The last time it was defended on a pay-per-view was back in September 2021 at Extreme Rules. This rivalry hasn't had the best build but we're fine with either outcome. Mustafa Ali deserves this win and Theory deserves a long reign as he is the future of the WWE. This has the potential to be the match of the night. But, it will most likely end in interference when The Miz or Veer Mahaan comes out to help Theory win. Theory is most likely going to retain his championship here and hold onto it for a long time.
OUR PREDICTION: THEORY
---
Finn Balor, AJ Styles, and Liv Morgan vs. The Judgment Day (Edge, Damian Priest, and Rhea Ripley). Six-person mixed tag team match
This is one of the better storylines going into Hell In A Cell and The Judgment Day is just getting better and better each week. This is their first tag team match as a big group so we don't think that Judgment Day is going to lose. There have been some rumors going around that Finn Balor will betray his team and join The Judgment Day. But we don't see that happening, because we see him being the one that will be pinned. The Judgment Day is going to win here and move on to other things after this match. Maybe Rhea Ripley will face Bianca Belair for the RAW Women's Championship at Money in the Bank?
OUR PREDICTION: THE JUDGEMENT DAY
---
Madcap Moss vs. Happy Corbin. No Holds Barred match
On SmackDown this past week we saw a less goofy Madcap Moss. They clearly have a big push in mind for Madcap Moss and this rivalry is going to end here with Madcap Moss getting a win. Happy Corbin is probably going to move onto another feud for the summer and maybe Madcap Moss will challenge for the Intercontinental Championship. But whatever the case Madcap Moss winning here is the only right call as Happy Corbin doesn't need this win at all.
OUR PREDICTION: MADCAP MOSS