TOMMASO CIAMPA CALLED UP TO WWE'S MAIN ROSTER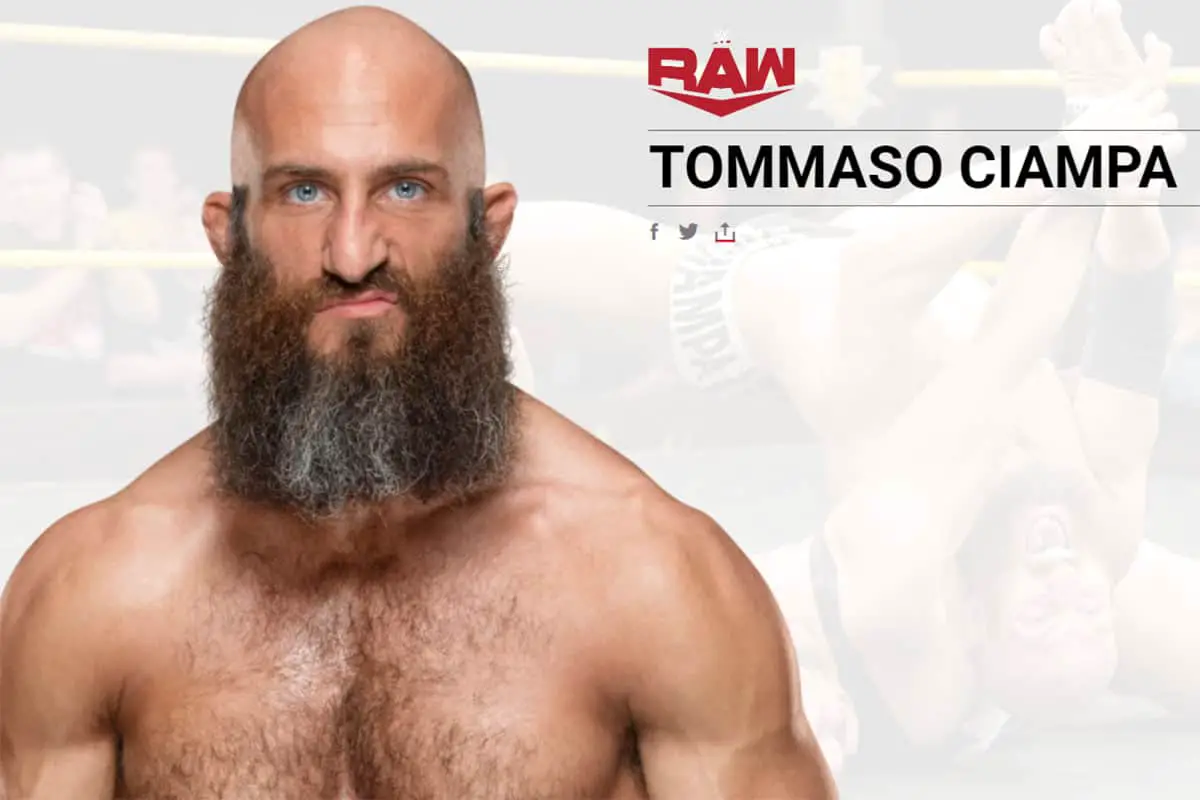 Multiple websites reported today that former NXT Champion Tommaso Ciampa would be called up to the WWE main roster. WWE.com confirmed the news listing him (shown above) as now being on the Monday Night RAW roster.
Tommaso Ciampa signed with WWE in 2016. He is a two-time NXT Champion and one-time NXT Tag Team Champion (with Johnny Gargano), making him one of only four wrestlers (along with Adrian Neville, Johnny Gargano, and Adam Cole) to have won both titles.