WWE fans can now show who they're rooting for on Twitter with Roman Reigns or John Cena emojis. The emojis were unveiled today - just days ahead of the summer's biggest WWE Event, SummerSlam.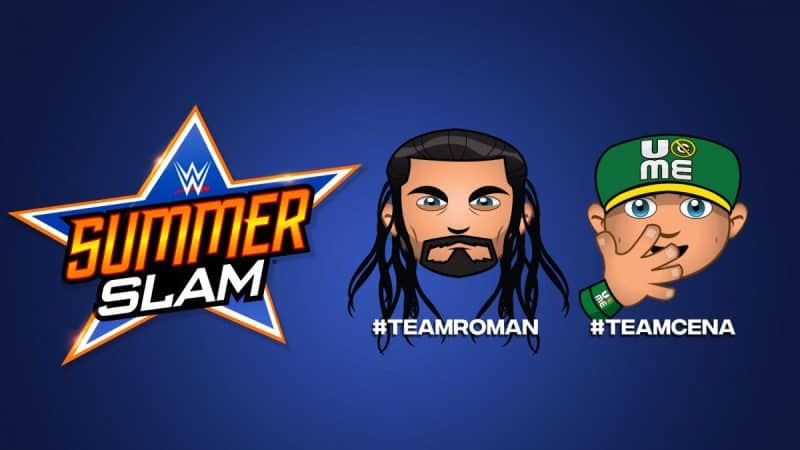 Twitter unveiled two WWE EMOJIS just days before the summer's biggest WWE pay-per-view event, SummerSlam. So, are you #TEAMROMAN or #TEAMCENA?
The WWE Universe can now draw their battle lines on Twitter with custom emojis ahead of Roman Reigns and John Cena's epic Universal Title showdown at SummerSlam. Fans can automatically generate the emojis on Twitter by using the hashtags.
SummerSlam airs this Saturday, August 21st, at 8PM ET on Peacock in the US or on the WWE Network internationally.