HELL IN A CELL 2021 RECAP & REVIEWS
Hell in a Cell was a professional wrestling pay-per-view and WWE Network event produced by WWE for its RAW and SmackDown brands. It took place on June 20, 2021, and was broadcast from the WWE ThunderDome, hosted at the Yuengling Center in Tampa, Florida.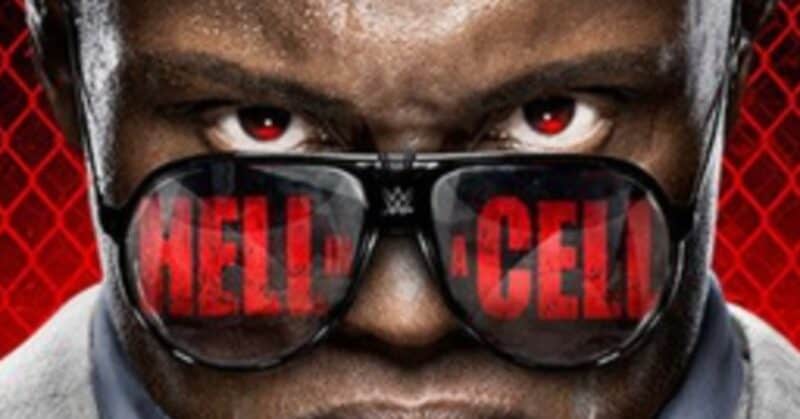 HELL IN A CELL 2021 MATCHES
Bianca Belair (c) vs Bayley. Hell in a Cell match for the WWE SmackDown Women's Championship
OUR PREDICTION: BIANCA BELAIR
WINNER: BIANCA BELAIR
RATING: 8/10
RECAP: This match was another great Hell in a Cell match. As always, Bayley and Bianca Belair performed well. The spots in this match were nice including a KOD on top of a ladder to finish the match. The moments in this match using Bianca Belair's hair were also really cool to see. Overall, a great opener and one of the best matches of the night.
---
Seth Rollins vs Cesaro. Singles Match
OUR PREDICTION: SETH ROLLINS
WINNER: SETH ROLLINS
RATING: 2/10
This was a good match but something about it just felt off. It was hard to get interested in this match for some reason. This rivalry isn't the best anymore and these two have fought many times. Still far from a bad match, just very forgettable and wasn't nearly as good as their WrestleMania match. This match also didn't have the best finish as Seth Rollins won with a roll-up. Not the best way to end a rivalry.
---
Sami Zayn vs Kevin Owens. Singles match
OUR PREDICTION: KEVIN OWENS
WINNER: SAMI ZAYN
RATING: 7/10
RECAP: It is impossible for these two to have a bad match. They absolutely killed it with the time that they were given. The good thing about these two is that every match they have is unique in its own way. Sami Zayn had a bloody mouth during the match which added to the intensity as well. Sami Zayn winning was also the right choice, giving him his first singles victory in 2021 so far. Great match.
---
Charlotte Flair vs Rhea Ripley (c). Singles match for the WWE Raw Women's Championship
OUR PREDICTION: RHEA RIPLEY
WINNER: CHARLOTTE FLAIR
RATING: 4/10
RECAP: This match was fine, it's just that this rivalry sucks. They make Rhea Ripley feel like a joke with her booking. The match ended in a very disappointing way as well. Charlotte won the match but by disqualification. The match ended with Rhea Ripley hitting Charlotte on top of the announcers table giving Charlotte the win but Ripley retained her title.
---
Bobby Lashley (c) (with MVP) vs Drew McIntyre. Last Chance Hell in a Cell match for the WWE Championship
OUR PREDICTION: BOBBY LASHLEY
WINNER: BOBBY LASHLEY
RATING: 8/10
RECAP: This was a good match. MVP helped Bobby Lashley a lot during the match as well. In the end of the match Bobby Lashley won with a roll-up. Usually we don't like roll-ups but in this case it made sense. It felt like a desperate attempt by Bobby Lashley to finally get rid of Drew McIntyre and it worked. A great match and the match of the night.