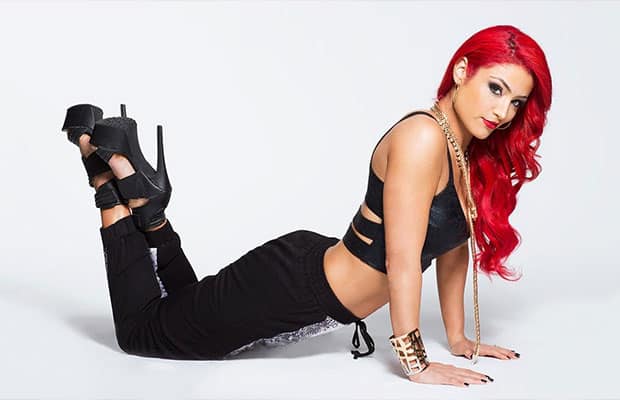 Tonight on Monday Night RAW, WWE ran a vignette announcing the return of Eva Marie. The vignette featured Eva Marie who said:
"Do I have your attention?" Marie asked in the vignette. "I've been thinking about where I've been and where I'm going. Do I have your attention now? Good. You know, on the road of life there are twists and turns, and I've always tried to be the one in control of my own life, and the independence that comes with it, but part of that is giving back. Now, I have your attention. I want to be someone others look up to. I want to influence others to go after their own ambitions like I did. So, I'm back where my journey started. This is Eva-lution."
Back in the Fall of 2020 there were rumors circulating that Marie's return was imminent but nothing was confirmed until now.
Eva Marie, whose real name is Natalie Marie Coyle, signed a contract with WWE in 2013 and was assigned to WWE's Performance Center in Orlando, Florida to begin her training. In July that year, she made her main roster debut under the ring name Eva Marie, and became the manager of The Bella Twins. She also joined the cast of the reality television series Total Divas. In mid-2015, she began wrestling as part of the NXT women's division. In April 2016, Eva Marie returned to the main roster, officially becoming a part of the SmackDown brand in July 2016. She left WWE in August 2017.