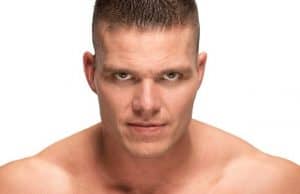 A video posted by WWE Superstar Natalya of her husband and former WWE Superstar, Tyson Kidd, working out and training in the ring has sparked rumors that Kidd may be coming out of retirement.
On June 1 2015, Tyson Kidd suffered a serious spinal cord injury after Samoa Joe performed his finishing move, "Muscle Buster." A few weeks later, WWE announced that Kidd would be out of action for over a year. In 2017, Kidd was hired as a full-time employee for the WWE as a producer.
What do you think? Will Tyson Kidd return to WWE? Time will tell.
Natalya also posted on her Instagram a photo of her and Kidd with the caption: "Just chilling"
None of this has been confirmed as fact, it's just circulating around the Internet.