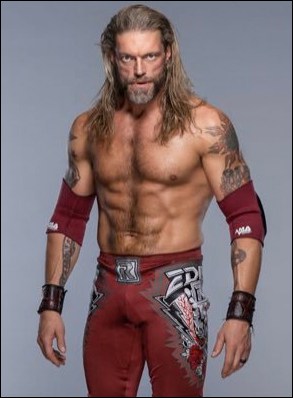 Canadian wrestler, Edge (Adam Copeland), suffered a torn triceps during his match with long time arch-enemy, Randy Orton, at Backlash. The match was prerecorded about a week ago at the WWE Performance Center in Florida. WWE confirmed the news and reports that Edge's surgery was successful and that he is rehabbing at home.
There is no word on how long Edge will be out of action but some speculate he could be gone for anywhere from 4 to 8 months.
Get well soon, Edge!