Colby Lopez is a 37-year-old professional wrestler from Buffalo, Iowa. Lopez wrestles for WWE and performs on Monday Night RAW under the ring name, Seth Rollins. He is also the new WWE World Heavyweight Champion after defeating AJ Styles at WWE's Night of Champions 2023.
Lopez started his wrestling career in 2005 working on the Iowa independent scene under the name Gixx. He then joined Independent Wrestling Association Mid-South (IWA) and wrestled under the ring name, Tyler Black. Soon after, he joined National Wrestling Alliance (NWA) and won the promotion's tag team championship with Marek Brave.
Lopez is also well known for his work for Ring of Honor where he was known as Tyler Black. While wrestling for Ring of Honor, he won the ROH World Championship once and the ROH World Tag Team Championship twice with Jacobs, as well as the winner of the 2009 Survival of the Fittest tournament.
Seth Rollins' WWE Debut
In 2010 Lopez signed a developmental contract with WWE and was assigned to Florida Championship Wrestling. He was renamed Seth Rollins and made his in-ring debut on September 30 in a losing effort to Michael McGillicutty. When Florida Championship Wrestling was rebranded to NXT in 2012, Seth Rollins became the first ever NXT Champion after winning a tournament. He lost the title to Big E after his main roster debut in 2012 at Survivor Series.
Rollins made his debut alongside Dean Ambrose and Roman Reigns attacking Ryback and in the process, helping CM Punk win his match. They had their first match at TLC defeating Daniel Bryan, Kane, and Ryback. Rollins had his first WrestleMania match teaming with Dean Ambrose and Roman Reigns to defeat Big Show, Randy Orton, and Sheamus.
At Extreme Rules 2013, Rollins teamed with fellow Shield member Roman Reigns and together they won the WWE Tag Team Championships defeating Daniel Bryan and Kane. They lost the belts to Goldust and Cody Rhodes later that year. At WrestleMania 30, Rollins teamed with Reigns and Ambrose again to defeat Billy Gun, Road Dogg, and Kane.
Seth Rollins Wins Money In The Bank
After a feud with Evolution, Seth Rollins betrayed his fellow Shield members. In 2014, he won the Money in the Bank ladder match and feuded with Dean Ambrose throughout 2014. In 2015 he cashed in at WrestleMania 31 on Roman Reigns and Brock Lesnar winning his first singles championship. His WWE Championship run proved that Rollins was a main event star in the WWE with feuds against Randy Orton, John Cena, Dean Ambrose, Brock Lesnar and more.
At SummerSlam 2015, Rollins faced John Cena in a winner takes all match for the WWE and United States Championships. Rollins won the match becoming a double champion. He lost the United States Championship back to Cena a month later, and he also had to vacate his WWE title due to injury.
Rollins won a second WWE title by defeating Roman Reigns but lost it minutes later to Dean Ambrose cashing in his Money in the Bank contract in 2016. The Shield reformed in August 2017 and Rollins won tag team gold with Ambrose.
At WrestleMania 34, Rollins defeated Finn Bálor and The Miz in a triple threat match and won the Intercontinental Championship for the first time. His first reign ended at 71 days. He regained the title at SummerSlam but lost it to Dean Ambrose in December ending his second reign at 119 days.
The Year of Seth Rollins
The year 2019 was the year of Seth Rollins. He won the Royal Rumble Match and defeated Brock Lesnar at WrestleMania 35 to become the new Universal Champion. He had feuds against Baron Corbin and A.J. Styles. He lost the title back to Lesnar but won it back at SummerSlam. He had additional feuds with Braun Strowman and Bray Wyatt.
Late 2019, Seth Rollins became the Monday Night Messiah turning heel for the first time in years. He was partnered with Murphy, Austin Theory, and AOP but eventually only stayed with Murphy. Rollins won the RAW Tag Team Championship with Murphy on the January 20, 2020 episode of RAW after defeating the Viking Raiders. He competed in the 2020 Royal Rumble and was the final entrant only to be eliminated by the winner, Drew McIntyre.
Rollins and Murphy lost the WWE Tag Team Champions to The Street Profits on March 2nd and failed to reclaim the titles at Elimination Chamber a week later. Rollins then began feuding with WWE Champion, Drew McIntyre, which led to a match at Money in the Bank that Rollins lost. Since then, Rollins has been feuding with Rey Mysterio and his son, Dominik, who Rollins defeated in a street fight at SummerSlam. At PayBack 2020, Rey Mysterio and Dominik defeated Rollins and Murphy.
Seth Rollins Heads To SmackDown
At the 2020 WWE Draft in October, Seth Rollins was drafted to Friday Night SmackDown. Rollins was a member of Team SmackDown at Survivor Series 2020. He was eliminated first by Sheamus in the match. Following the match, Rollins took paternity leave to be with his fiancée, Becky Lynch (Rebecca Lynch) who gave birth to the couple's first child, a daughter, on December 7th, 2020. Rollins is slated to return to WWE SmackDown on January 1st, 2020.
After a two month hiatus, Rollins returned at the Royal Rumble entering at the number 29 spot where he lasted until the final three before getting eliminated by the eventual winner, Edge. He made his return to SmackDown on the February 12th episode, cutting a promo on how he is the leader that SmackDown needs and that the SmackDown roster needed to "embrace the vision," which prompted the locker room to walk out on him.
Rollins then attacked Cesaro who was the only one that stayed behind, beginning a feud with him. At Fastlane pay-per-view in March, Rollins defeated Cesaro's former tag team partner, Shinsuke Nakamura. Rollins then challenged Cesaro to a match at WrestleMania 37 which Cesaro accepted. At the event, Rollins lost to Cesaro.
On the April 23 episode of SmackDown, Rollins teamed with Jey Uso to face Cesaro and Daniel Bryan. At the end, Rollins walked out of the ring, giving Cesaro and Bryan the victory. Rollins and Cesaro faced each other again in a WrestleMania rematch which Rollins lost to Cesaro again. At WrestleMania Backlash, Rollins made an appearance and attacked Cesaro with a steel chair. Another match was then set for Rollins and Cesaro at Hell in a Cell.
Seth Rollins vs Cesaro
At Hell in a Cell, Seth Rollins defeated Cesaro. On the following SmackDown, Rollins defeated Cesaro this time in a mixed tag team match involving Bayley and Bianca Belair. The following week, Rollins defeated Cesaro once again to qualify for the Money in the Bank ladder match which ended their feud.
At Money in the Bank, Rollins was unsuccessful in winning the contract, as the match was won by Big E. Seth Rollins interfered in the main event at Money in the Bank where Roman Reigns was defending the Universal Championship against Edge. Rollins then distracted the referee to cost Edge the match. Over the following weeks, Rollins and Edge kept confronting and attacking each other until the August 6th episode of Smackdown, where Edge would challenge Rollins to a match at SummerSlam, which Rollins accepted. At the event, Edge defeated Rollins by submission.
Seth Rollins Drafted To RAW
As part of the 2021 Draft, Rollins was drafted to Monday Night RAW. On the October 8 episode of Smackdown, Edge demanded a Hell in a Cell match between them, which was made official for Crown Jewel. At the event, Rollins lost to Edge. At Survivor Series, Rollins took part in the 5-on-5 elimination match on Team Raw and won the match as the sole survivor after eliminating Jeff Hardy.
On the October 25th episode of RAW, Rollins defeated Finn Bálor, Kevin Owens, and Rey Mysterio in a fatal four-way ladder match to become the number one contender for the WWE Championship against Big E at the Day 1 pay-per-view. However, in the following weeks on RAW, Kevin Owens and Bobby Lashley were also added to the WWE Championship match at Day 1, thus making it a fatal four-way match.
At Day 1, Rollins was unsuccessful in capturing the title as Brock Lesnar was also added to the match and won the title. On January 29, at the Royal Rumble, Rollins faced SmackDown's Roman Reigns for the Universal Championship, winning the match by disqualification. Since championships cannot change hands by disqualification, Reigns retained the title.
Seth Rollins' New Feud
 On the first night of WrestleMania 38 on April 2, Rollins' opponent was unveiled as a Cody Rhodes. Rollins lost to the returning Rhodes and following this, he challenged Rhodes to a rematch at WrestleMania Backlash, which was accepted. who would go on to defeat Rollins.
At the event, Rollins lost to Rhodes for a second time. On the following episode of RAW on May 9, Rollins attacked and laid out Rhodes during his match for the United States Championship against Theory. The following week, Rhodes challenged Rollins to a match at Hell in a Cell, inside the structure, which Rollins accepted. At the event, Rollins lost to Rhodes for a third time and ended their rivalry in the process.
Rollins would then go on to defeat AJ Styles in a match on RAW to qualify for the match at Money in the Bank. At the event, Rollins would fail to win the briefcase, as the match was won by Theory. Following this, Rollins started attacking Riddle over the next couple weeks until a match was made between them at SummerSlam.
The match between Rollins and Riddle at SummerSlam did not happen as Riddle was injured following Rollins attacking him on the July 25th episode of RAW. The match between the two occurred at Clash at the Castle on September 3, where Rollins defeated Riddle. Over the next few weeks, Rollins and Riddle continued attacking each other until it was announced they would face each other at Extreme Rules in a Fight Pit Match. At Extreme Rules, Rollins lost to Riddle by submission.
Rollins Wins US Championship
On the October 10 episode of RAW, Rollins won the United States Championship for a second time after the returning Brock Lesnar attacked Bobby Lashley before the match. This made him the second person to become a two-time WWE Grand Slam champion.
At Survivor Series WarGames, Seth Rollins lost the United States Championship to Austin Theory in a 3-way match also involving Bobby Lashley. His reign lasted 47 days.
On the December 12 episode of Monday Night RAW, Rollins defeated Lashley to earn another United States Championship match against Theory. Rollins failed to regain the title from Theory on the January 2, 2023 episode of RAW. At the Royal Rumble, Seth Rollins entered the match at #15 but was eliminated by Logan Paul. Two days later, Rollins defeated Chad Gable in a qualifying match for the Elimination Chamber match for the title.
At Elimination Chamber pay-per-view, on February 18, Rollins failed to win the title when he was the last person eliminated by Theory after interference from Paul. On the first night of WrestleMania 39 on April 1, Rollins defeated Paul. Then, at Backlash on May 6, Rollins defeated Omos.
Rollins Becomes World Heavyweight Champion
On the May 8 episode of RAW, Rollins won the right to compete for the newly established World Heavyweight Championship at Night of Champions. First, he defeated Damian Priest and Shinsuke Nakamura in a triple threat match. Then, he went on to defeat Finn Bálor, who had won a similar triple threat match. At Night of Champions, Rollins defeated AJ Styles in the tournament final to become the inaugural champion.
SHOW LESS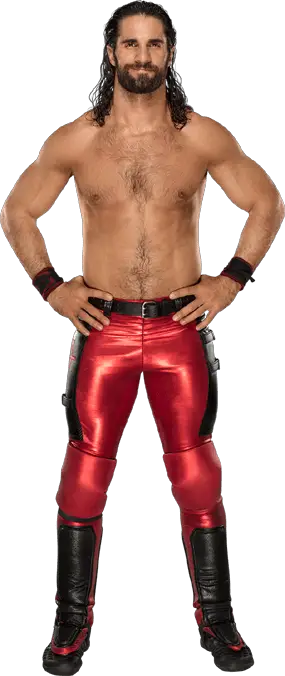 STATS
Birth name: Colby Daniel Lopez
Born: May 28, 1986, Buffalo, Iowa, USA
Height: 6 ft 1 in (185 cm)
Weight: 217 lb (98 kg)
Spouse: Rebecca Quin (Becky Lynch)
Children: 1
Ring Name(s): Gixx, Seth Rollins, Tyler Black
Current Roster: WWE RAW
Finishing Move(s): Curb Stomp

Seth Rollins' Social Media:




Seth Rollins Photos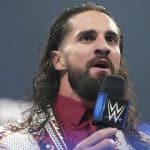 Career Championships and Accomplishments
Absolute Intense Wrestling

AIW Intense Championship (1 time)

All American Wrestling

AAW Heavyweight Championship (2 times)
AAW Tag Team Championship (2 times)

Florida Championship Wrestling

FCW Florida Heavyweight Championship (1 time)
FCW Florida Tag Team Championship (1 time)
Jack Brisco Classic (2011)
First FCW Grand Slam Champion

Full Impact Pro

FIP World Heavyweight Championship (1 time)

Independent Wrestling Association Mid-South

IWA Mid-South Light Heavyweight Championship (1 time)

Mr. Chainsaw Productions Wrestling

MCPW World Heavyweight Championship (1 time)

NWA Midwest

NWA Midwest Tag Team Championship (1 time)

Pro Wrestling Guerrilla

PWG World Tag Team Championship (1 time)

Ring of Honor

ROH World Championship (1 time)
World Tag Team Championship (2 times)
ROH World Championship No. 1 Contender Tournament (2008)
ROH World Tag Team Championship Tournament (2008)
Survival of the Fittest (2009)

Scott County Wrestling

SCW Heavyweight Championship (1 time)
30 Man Prestige Rumble (2007)

World Wrestling Entertainment (WWE)

WWE World Heavyweight Championship (3 times)
Universal Championship (2 times)
NXT Championship (1 time, inaugural)
WWE Intercontinental Championship (2 times)
United States Championship (2 times)
WWE (Raw) Tag Team Championship (6 times)
Money in the Bank (2014)
Men's Royal Rumble (2019)
Gold Rush Tournament (2012)
Twenty-ninth Triple Crown Champion
Eleventh Grand Slam Champion
Slammy Award (9 times)
WWE Year-End Award for Best Reunion (2018)