Robert Francis Roode Jr. is a 43-year-old Canadian professional wrestler. He is currently signed to the WWE and performs on RAW.
Roode began his wrestling career after training in Ontario, Canada. His debut match was in June 1998 under the ring name, "Total" Lee Awesome. He wrestled for various Canadian wrestling promotions and the Puerto Rican promotion, World Wrestling Council. Between 1998 and 2004, Roode also worked a series of dark matches for the WWE.
In 2004, Roode began wrestling for Total Nonstop Action Wrestling. He won the NWA World Tag Team Championship, was a six-time TNA World Tag Team Champion, a two-time TNA World Heavyweight Champion, and he also won the World Tag Team Championship and the TNA King of the Mountain Championship one time.
Roode signed with WWE in 2016 and was assigned to the developmental territory, NXT. In January 2017, Roode defeated Shinsuke Nakamura to become the NXT Champion. He lost the title to Drew McIntyre on August 19 which also marked his first singles loss in NXT.
Roode was drafted to the main roster and made his debut on SmackDown in August 2017. In January 2018, Roode defeated Jinder Mahal in the finals of an eight man tournament to win the United States Championship.
In December 2018, Roode and Chad Gable defeated AOP and captured the RAW Tag Team Championships. Roode and Gable lost the titles in February 2019 to the Revival. In May 2019, Roode defeated Titus O'Neill for the 24/7 title but lost it the same night to R-Truth. In September 2019, Roode teamed with Dolph Ziggler and defeated Seth Rollins and Braun Strowman for the RAW Tag Team Championship titles at Clash of Champions. They lost the titles the following month to The Vikings.
Robert Roode was traded to the RAW on June 22, 2020.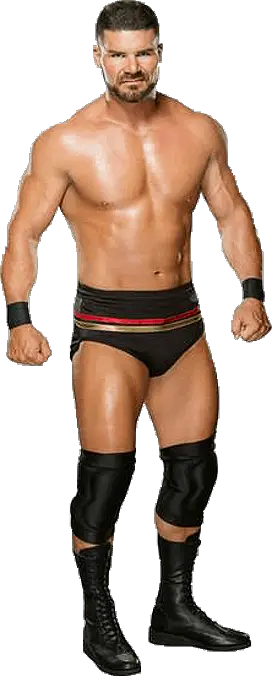 Stats
Born: May 11, 1977, Peterborough, Ontario, Canada
Height: 6 ft 0 in (183 cm)
Weight: 235 lb (107 kg)
Spouse: Tracey Roode
Children: 3
Ring name(s): Bobby Roode, Bobby Rude, Lee Awesome, Robert Roode
Current Roster: WWE RAW
Finishing move(s): Arm trap crossface
Career Championships and Accomplishments
Border City Wrestling

BCW Can-Am Heavyweight Championship (1 time)
BCW Can-Am Tag Team Championship (1 time)

NWA Shockwave

NWA Cyberspace Heavyweight Championship (1 time)
NWA Shockwave Internet Championship (1 time)

Prime Time Wrestling

PTW Heavyweight Championship (2 times)

Real Action Wrestling

RAW Heavyweight Championship (4 times)

Total Nonstop Action Wrestling

NWA World Tag Team Championship (2 times)
TNA King of the Mountain Championship (1 time)
TNA World Heavyweight Championship (2 times)
TNA World Tag Team Championship (6 times)
Bound for Glory Series (2011)
Team 3D Invitational Tag Team Tournament (2009)
TNA Tag Team Championship Series (2010)
TNA Tournament of Champions (2013)

Twin Wrestling Entertainment

TWE Heavyweight Championship (1 time)

Universal Wrestling Alliance

UWA Heavyweight Championship (2 times)
UWA Tag Team Championship (1 time)

World Wrestling Entertainment (WWE)

NXT Championship (1 time)
WWE Raw Tag Team Championship (2 times)
WWE United States Championship (1 time)
WWE 24/7 Championship (1 time)
WWE United States Championship Tournament (2017–2018)