Windham Lawrence Rotunda is a 34-year-old professional wrestler from Brooksville, Florida. He is currently signed with the WWE and performs on RAW. His ring name is "The Fiend" Bray Wyatt.
Rotunda is a third-generation wrestler. His grandfather was wrestler, Blackjack Mulligan, and his father is Mike Rotunda. His uncles are retired professional wrestlers Barry and Kendall Windham, and his younger brother, Taylor, also wrestles for the WWE as "Bo Dallas."
In high school, Rotunda attended Hernando High School and won a state wrestling championship at 275 pounds (125 kg) in 2005. He also played football as a defensive tackle and guard. He played for the College of the Sequoias for two seasons where he earned second-team All-American honors as a sophomore offensive guard. Rotunda earned a football scholarship to Troy University, where he played collegiate football for two years.
Rotunda's FCW Debut
On February 5, 2009, Rotunda made his in-ring debut for Florida Championship Wrestling defeating Brian Jossie. His TV debut was in April 2009 under the ring name, Alex Rotundo, but then changed it to Duke Rotundo. In June 2009, he began wrestling in a tag team with his brother, Taylor (Bo Dallas). Their tag team was known as the Rotundo Brothers and they made their debut at the FCW television taping on July 23, defeating The Dude Busters. This win made them the number one contenders to the FCW Florida Tag Team Championships.
Later that night, The Rotundo Brothers defeated Justin Angel and Kris Logan for the FCW Florida Tag Team Championship. The Rotundo Brothers defended their titles successfully until November 19 when they lost the championship to The Dude Busters.
In June 2010, Rotunda joined NXT and changed his ring name to Husky Harris. He made his NXT television debut on June 6 competing in a tag team match with Cody Rhodes in a losing effort to Montel Vontavious Porter and Percy Watson. While on NXT, Rotunda continued wrestling in FCW under the Husky Harris ring name. On February 2, 2012, Harris and his brother, Bo, defeated Brad Maddox and Eli Cottonwood to win the vacant FCW Florida Tag Team Championship for the second time. They lost the titles the following month to Corey Graves and Jake Carter.
Bray Wyatt & The Wyatt Family
In April 2012, Rotunda debuted his new persona, Bray Wyatt, in FCW. On the July 11th episode of NXT (WWE re-branded FCW as NXT), Bray Wyatt made his in-ring debut defeating Aidan English. Despite suffering a pectoral injury that required surgery in July, he continued appearing on NXT. As Bray Wyatt, he founded a faction known as The Wyatt Family in November, with Luke Harper as his first "son" and Erick Rowan as his second. He returned to in-ring action in February 2013 and defeated Yoshi Tatsu but suffered his first loss on NXT to his brother, Bo Dallas, the following month.
In July 2013, The Wyatt Family made their RAW debut in an appearance where they attacked Kane. The Wyatt family continued their attacks on other wrestlers including R-Truth, Drew McIntyre and Jinder Mahal while sending cryptic messages to Kane asking him to "follow the buzzards." Kane challenged Wyatt to a Ring of Fire match at SummerSlam on August 18, which Wyatt won following interference by Harper and Rowan. Bray Wyatt and his family began feuding with numerous wrestlers including Kofi Kingston, John Cena, CM Punk and Chris Jericho.
Wyatt set Rowan and Harper "free" in September 2014 and at Hell in a Cell the following month, he returned alone to the main event between Seth Rollins and Dean Ambrose. Wyatt cost Ambrose the match which sparked a feud that saw Wyatt defeat Ambrose in multiple matches at Survivor Series, TLC and on RAW. Wyatt competed at Royal Rumble in January 2015 in the Royal Rumble match. He entered as contestant #5 and lasted almost 47 minutes before being eliminated by Kane and Big Show.
Wyatt Family Reunites
Bray Wyatt and Luke Harper reformed the Wyatt Family in July 2016 after Harper helped Wyatt defeat Roman Reigns at the Battleground pay-per-view event. After a brief feud with Bray Wyatt, Randy Orton interfered on Wyatt's behalf in his match with Kane on the October 25th episode of SmackDown and joined The Wyatt Family.
At the 2016 Survivor Series, Bray Wyatt and Randy Orton were the last two surviving members for Team SmackDown in the traditional 5-on-5 Survivor Series elimination match. As a result, Orton and Wyatt formed a tag team and became the SmackDown Tag Team champions after defeating Heath Slater and Rhyno at TLC 2016.
Orton and Harper (who defended the championship under the Freebird Rule) lost the title to American Alpha at the end of December in a four corners elimination tag team match.
Bray Wyatt Becomes WWE Champion
At Elimination Chamber in February 2017, Bray Wyatt won the WWE Championship by defeating John Cena, A.J. Styles, The Miz, Dean Ambrose, and Baron Corbin in an Elimination Chamber match. This was Wyatt's first singles title in his wrestling career and his first world title.
At WrestleMania 33, Randy Orton, who had turned on Wyatt a week earlier, defeated Wyatt ending his reign at 49 days. At WrestleMania 34, Wyatt turned face for the first time in his WWE career, after he interfered in the André the Giant Memorial Battle Royal, helping Matt Hardy win. Wyatt and Hardy then formed a team and won the vacant RAW Tag Team Championship on April 27 at the Greatest Royal Rumble, defeating Cesaro and Sheamus. They lost the titles to The B-Team, Bo Dallas and Curtis Axel, in their first pay-per-view defense at Extreme Rules.
In April 2019, Bray Wyatt debuted as the host of a surreal children's program known as Firefly Fun House, sporting a different hair style, shorter beard and a leaner physique. These segments featured puppets called Mercy the Buzzard, Abby the Witch, Ramblin' Rabbit and Huskus the Pig Boy.
Wyatt then began appearing in a sinister mask and clothing and declared this persona as, "The Fiend." As "The Fiend" character, he had his debut match at SummerSlam where he defeated Finn Bálor in only a few minutes. The Fiend defeated several wrestlers like Kurt Angle, Kane and Jerry Lawler. He defeated Seth Rollins at Crown Jewel in a falls count anywhere match to win the Universal Championship. The Fiend's Universal Championship reign lasted 118 days and ended when he was defeated by Goldberg in February 2020 at the pay-per-view event, Super ShowDown.
Bray Wyatt: WWE Universal Champion
At WrestleMania 36, The Fiend defeated John Cena which was his first victory in his wrestling career at a WrestleMania. In April, Bray Wyatt challenged Braun Strowman (who won the title at WrestleMania 36) but was unsuccessful in winning the title at Money in the Bank.
At the Horror Show at Extreme Rules pay-per-view event, Wyatt defeated Strowman in a non-title match, called the Wyatt Swamp Fight. In August, The Fiend Bray Wyatt defeated Strowman at SummerSlam to win the Universal Championship for the second time. After the match, The Fiend and Strowman were attacked by Roman Reigns. The following week at Payback, The Fiend lost the title to Roman Reigns.
The Fiend Bray Wyatt was drafted to Monday Night RAW at the WWE Draft in October 2020.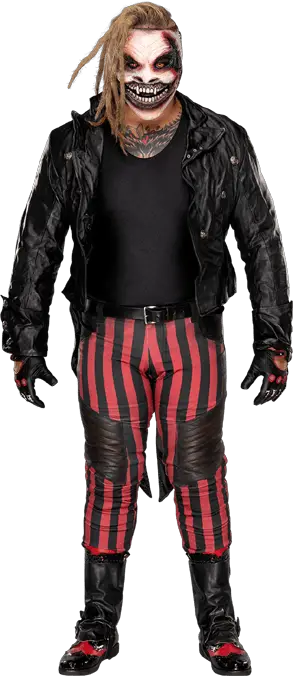 Stats
Birth name: Windham Lawrence Rotunda
Born: May 23, 1987, Brooksville, Florida, USA
Height: 6 ft 3 in (191 cm)
Weight: 285 lb (129 kg)
Children: 4
Ring name(s): Alex Rotunda, Axl Mulligan, Bray Wyatt, Duke Rotundo, Husky Harris, "The Fiend" Bray Wyatt, Windham Rotunda
Current Roster: WWE RAW
Finishing Move(s): Mandible Claw, Sister Abigail

The Fiend's Social Media:




Career Championships and Accomplishments
Florida Championship Wrestling

FCW Florida Tag Team Championship (2 times)
World Wrestling Entertainment (WWE)

WWE Championship (1 time)
WWE Universal Championship (2 times)
RAW Tag Team Championship (1 time)
WWE SmackDown Tag Team Championship (1 time)
WWE Year-End Award for Male Wrestler of the Year (2019)